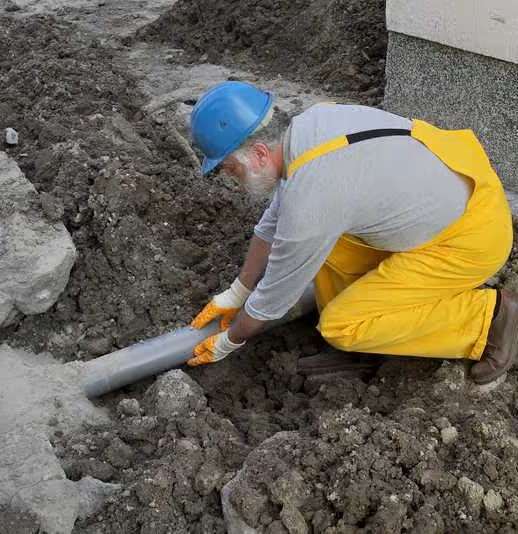 Although there are many ways to get around the sewer line for repairs, sometimes, the only possible method to resolve a malfunction is to dig a hole. However, sewer line locating is not always easy, even if you have the official blueprints from the city. When you have a hard time finding the exact location of the drain line, it is time to call the professionals and leave the work to them.
What Is Sewer Line Locating?
Sewer locating is a special method, used by professional plumbers, that serves to find the sewer line with special equipment. This process includes the use of advanced technology, such as ground penetrating radar (GPR) that helps in finding sewer lines that are located underground. The GPR locator is used to send a signal the minute it locates some buried utility. Once it sends a signal, that means that the approximate location of the sewer line is found.
At Fischer Plumbing, we use specialized tools and equipment that do not require tearing up the lawn or the sidewalk. Namely, we insert a camera into the sewer line, and with a handheld radio, we locate the exact place where the plumbing issue has occurred. When you opt for our sewer location repair services, you not only get your issue resolved but also save a lot of money for repairs to the surroundings.
Why Are Private Services Needed?
It is quite a simple answer - specialists will do the job more quickly, and definitely more neatly. Professional plumbers have experience in this stuff, meaning that what may take you to do all day, they will need a few hours.
First, you do not need the appropriate equipment, so if you want to do this on your own, you will have to shop for some cameras and pipe locators. If you do not intend to do plumbing on a regular basis, you will just spend more money. Second, you may be able to find the location of your shared side sewer line for repairing, but it might require access to a street or sidewalk. So, you may begin greater work for repairs than necessary.
Therefore, to save your money and time, it is better to rely on professionals. Our licensed professionals at Fischer Plumbing will be able to diagnose your issues, find your sewer line, and resolve your problem without causing you additional costs.





Methods For Sewer Locating
Many house owners have tried to locate the sewer line on their own. While this is possible, it is quite hard. Without the appropriate equipment, you will hardly do the job yourself. There are several methods that might help you find the near location of your sewage pipes, however, it will take a lot of time, and it will probably cause you a headache.
There are three methods you can try to find your sewer line:
Checking the official blueprints of the city.
Using a sewer pipe finder, i.e. GPR locator.
Call a professional plumbing company.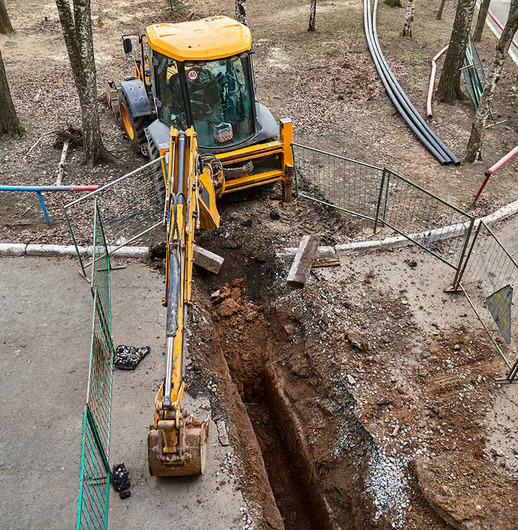 Three Steps Of Sewer Locating Service
If you decide to opt for a professional sewer line locator service, you should know what to expect. Since licensed plumbers use high-tech equipment, they will be able to deal with your drain issues quickly.
Step 1: Using A Sewer Drain Locator. A professional plumber will use a pipe detector that will help locate the sewer line. The pipe detector will be inserted through a sewer cleanout or a drain.
Step 2: Marking The Location Of The Sewer Line. When the pipe locator is down the drains, the plumber will listen for a beeping sound. The beeping sound will signalize the exact place of the sewer line. Once the specialist discovers the location, they will mark it with a flag, so they will know where digging might be necessary.
Step 3: Using A Camera To Diagnose The Problem. A plumbing specialist will not move on to digging once they find the sewer line. At Fischer Plumbing, our plumbers tend to insert a camera down the drains to inspect pipes and check whether digging is really necessary. That is, before they start digging up a hole in your lawn, they will determine the problem, and then, they will find the best solution to it.
Water locating services require advanced technology because finding the sewer line is not really easy. Therefore, in this process, the following equipment is used:
GPR pipe locator.
Camera.
Handheld radio transmitter.
If you are looking for sewer locating services in Seattle, you should contact Fischer Plumbing. We can proudly say that we are veterans in the plumbing field, so we can help you out with any problem you might experience with your sewer system.
WHAT TO DO IF YOU THINK YOU HAVE A SEWER PROBLEM




Call Fischer Plumbing Right Away And Get The Best Sewer Line Repair Service At Your Doorstep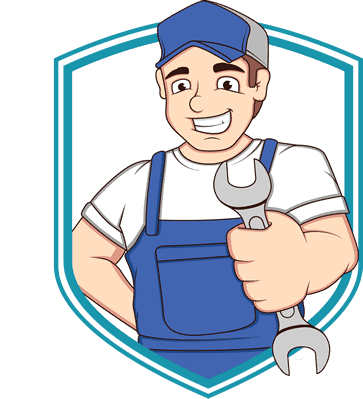 Frequently asked questions
You can find your sewer line by looking into the official blueprints of the city, but you should expect that they are not always accurate. Another option is to use a pipe locator that sends signals of the exact location of the sewer line.
A pipe locator has a ground penetrating radar (GPR) that sends signals the minute it finds the pipe underground. It can give the approximate location of the sewer line, so you will know where you need to tear up your lawn and dig a hole.
You can use three methods to find a drain pipe. The first one requires looking into the official blueprints of the city. The second method requires buying and using a pipe locator that will help you find your sewer line. The third method is calling a professional plumbing company that will find your buried drain pipe by using its advanced technology.
One method for tracing plumbing lines is purchasing a pipe locator and setting a GPR transmitter to the same frequencies. Another method is calling a professional plumbing company that uses high-tech equipment for tracing sewer lines.
You can locate your sewer line by checking with the city's zoning office. They will provide you with blueprints of the public sewer line, so you can locate the exact place. You can also try locating your sewer line by using a pipe detector and GPR transmitter.
Your drain pipe can be located either indoors or outdoors. You can start by searching for a cleanout point inside your basement or garage. If you cannot find it there, then, you should look in your yard, or somewhere close to the foundation of your house.
Contact us for all your plumbing needs
If you have a project that needs handling, big or small, call us today at 425-786-0096. Together, we can resolve your situation quickly, effectively and professionaly.
If you have immediate plumbing issues that need to be addressed please call vs. filling out this form. 206-279-3322
Please use this form for non-emergencies. If you have a plumbing emergency, call us right away at any of the numbers listed.