Bellevue Plumbing
Repair Services
In Bellevue, Washington, are you looking for a reputable plumbing service provider? There is no need to look any further than Fischer Plumbing, the greatest Bellevue plumbing business with over 30 years of experience. Our plumbing Bellevue Washington professionals are on call around the clock to address any plumbing emergency, whether big or small.
General Plumbing Services
In Bellevue, Fischer Plumbing provides a large selection of conventional plumbing services. Our qualified and experienced plumbers are prepared to address any plumbing issue from minor repairs to large installations. We can help you with everything from a leaking faucet repair to a new toilet installation to a full home repiping.
Every one of our Bellevue-based plumbers possesses a deep understanding of the local plumbing systems, and they stand ready to provide prompt assistance for plumbing repairs, replacements, or installations.
Whether your daily routine is disrupted by a stubbornly clogged toilet or a persistent leaky faucet, our licensed plumbers in Bellevue are here to help restore your plumbing to its optimal condition.





Our Plumbers are Highly Trained and Honest
At Fischer Plumbing, we pride ourselves on having the most highly trained and honest bellevue quality plumbing plumbers in the area. Our team of experts is licensed and bonded to perform plumbing services in your home or business. We only hire plumbers who have the knowledge and experience to handle even the most complex plumbing problems.
Fisher Plumbing offers a comprehensive range of plumbing services in Bellevue: routine maintenance to complex installations and emergency repairs. Our skilled team of professionals is dedicated to ensuring your plumbing systems run flawlessly. Here are just a few of the services that we provide:
Clogged Drain

Sewer System Backup

Plumbing

Repair

Frozen Pipes

Water Heater Repair a Replacements

Septic Tank Service

Gas Line Repair, Replacements, & Installations
Drain Cleaning
Sewer Line Repair a Replacements
Water Line Repairs
Leaking Pipes
Emergency Plumbing Services
Leak Detection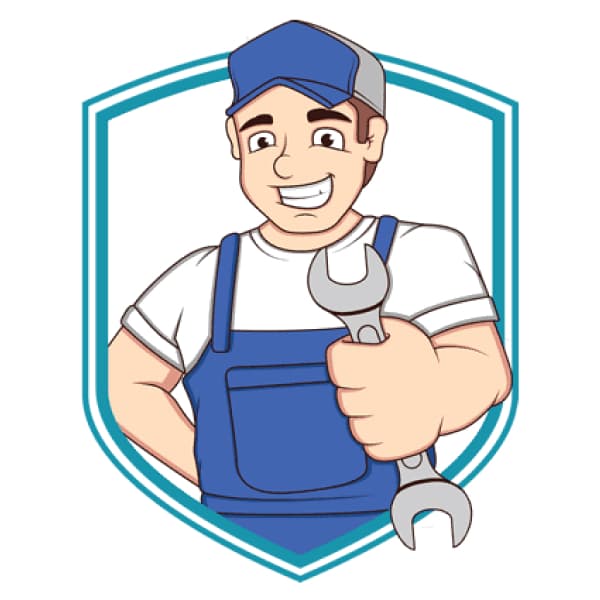 The Benefits of Plumber Services in Bellevue
At Fischer Plumbing, we take great satisfaction in employing the neighbourhood's most skilled and trustworthy Bellevue quality plumbing professionals. To provide repair service in your residence or place of business, our team of professionals is certified and bonded. We only work with plumbers who are knowledgeable and skilled enough to tackle even the most challenging plumbing issues.
In Bellevue, we provide a wide variety of plumbing services. Listed below are just a handful of the services we offer:

Peace of mind
Having a dependable plumber on call can provide peace of mind since you'll know that any plumbing problems will be resolved immediately and effectively.

Cost-effective
In the long run, hiring a professional plumber may save you money. They may swiftly identify and resolve any problems before they worsen and become more difficult and expensive to resolve.

Time Saving
Fixing plumbing problems can take a lot of time, especially if you lack the requisite knowledge and expertise. Hiring a professional plumber may save time and ensure that the service is done correctly the first time.
Great Reasons to Choose Fischer Plumbing
If you're looking for the best plumbing service in Bellevue, then look no further than Fischer Plumbing. Here are some great reasons to choose us:
Experience: With over 40 years of experience, we have the knowledge and expertise to handle any plumbing issue.
Quality service: We take pride in providing the highest quality workmanship for all our residential and commercial customers in Bellevue.
Reliable: We understand that plumbing issues can arise anytime, so we offer 24/7 emergency plumbing services in Bellevue.
Licensed and bonded: Our plumbers are licensed and bonded, ensuring you receive top-quality work.
Competitive pricing: We offer competitive pricing for all of our plumbing services in Bellevue.
Customer satisfaction: We have built a solid reputation for providing Bellevue with reliable, efficient, and affordable plumbing services. We strive for 100% customer satisfaction with every job we take on.
Frequently asked questions
Due to their degree of experience, skill, and services offered, some plumbers may charge more than others. The price may also be influenced by additional elements like the time of day or the task's difficulty. So, it's critical to pick a plumber who does good work and is upfront about their costs.
You might enlist the help of friends, relatives, or coworkers who have had good results with regional plumbers to find the best plumbing in Bellevue. To understand more about the plumber's services and ensure they are licensed, bonded, and insured, you may also read internet reviews and visit their website.
You can start your search for a plumber in Bellevue by looking up information online, reading reviews, and getting recommendations. Once you've compiled a list of potential plumbers, contact them and request copies of their credentials, insurance, and licensing. You can also ask for a quote to compare costs and ensure you get the plumber that offers the most value for your money.
A wide range of jobs are covered by plumbing services, including unclogging drains, repairing leaks, making sure the plumbing system complies with building laws and regulations and maintaining or replacing faucets, sinks, toilets, and pipes. Many Bellevue plumbing companies also provide emergency services for unanticipated plumbing problems that must be resolved immediately.
Contact us for all your plumbing needs
If you have a project that needs handling, big or small, call us today at 425-786-0096. Together, we can resolve your situation quickly, effectively and professionaly.
If you have immediate plumbing issues that need to be addressed please call vs. filling out this form. 206-279-3322
Please use this form for non-emergencies. If you have a plumbing emergency, call us right away at any of the numbers listed.