Winter isn't all about cozy days and the holidays. It's all the season when your pipes can freeze over. Freezing pipes are actually one of the most common issues during winters. A typical pipe runs about four to eight gallons in a minute of water and if one of these freezes over, you are looking at a financial disaster.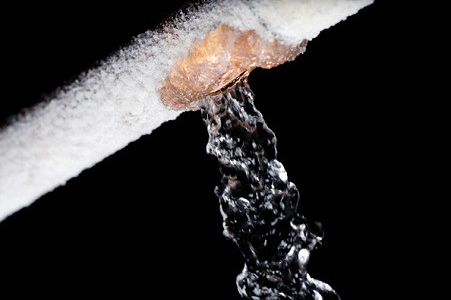 Frozen pipes can happen to anyone's plumbing system especially where winters are cold and unforgivable. During freezing temperatures, water in the pipes can form ice. This ice can add excess pressure on the pipes and if this exceeds the 3000 psi limit, your pipes can get split.
Ideally, you should focus on preventing pipes from freezing. However, if you suspect that you have a frozen pipe, or in case a pipe bursts, you need to shut off the main water supply and call a local frozen pipe plumber to assess the extent of the damage and make the necessary repairs and replacements.





In order to catch the problem of frozen pipes early on, you need to know what signs to look out for. Here are a few things you should keep an eye out for:
Damp patches on drywall
Unusual and foul odors from pipes
Reduced or no water flow
Ice covering the pipes
Weird noises from pipes
Frozen Pipe Repair Services Near Me
Can a plumber fix a frozen pipe? Professional frozen pipe repair services have the right equipment and plumbers that can thaw frozen pipes and make the necessary repairs to save you major replacement costs and also guide you with the best way to prevent frozen pipes.
It is best to always engage a local service. Local services understand the area and the plumbing systems much better and can also provide emergency assistance.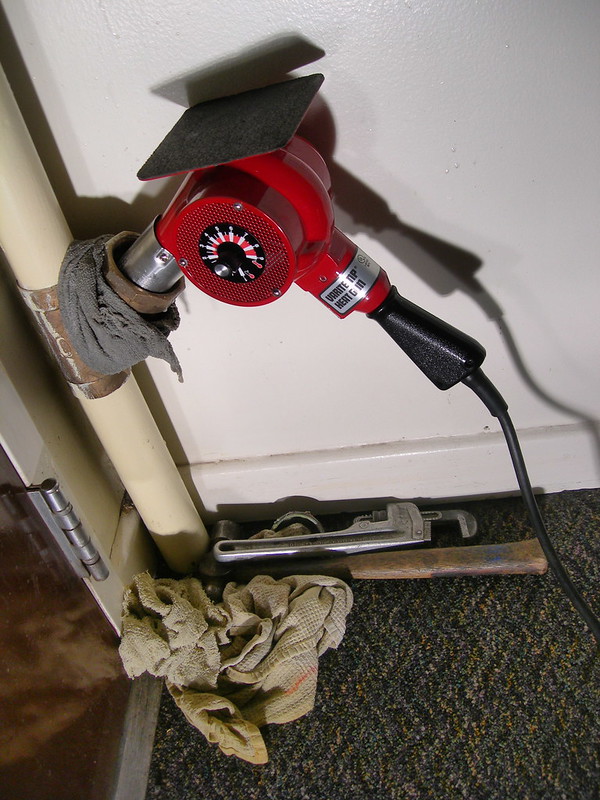 Keep the kitchen and bathroom cabinet doors open once in a while to allow for warmer air to circulate around the pipes. This is a small step but it can prevent frozen pipes.
If there is any plumbing in the garage, it is best to keep the door closed during winters for preventing freezing pipes.
Invest in insulation for water pipes before winter sets in.
If you are going on holiday or not using the plumbing system, make sure to turn the main water supply off.
Keep water running in the pipes to prevent pipes from freezing. Even a few trickling drops can be helpful.
Make sure your thermostat temperature is the same for the day and the night. You may get a higher bill for heating but you will save up on the frozen pipe repair cost if a pipe was to burst.
Cut off all the outdoor water spigots and hoses before winter sets in.
WHAT TO DO IF YOU THINK YOU HAVE A SEWER PROBLEM




Call Fischer Plumbing Right Away And Get The Best Sewer Line Repair Service At Your Doorstep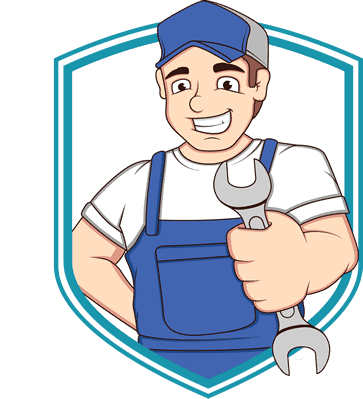 The Benefits of Frozen Pipe Repair Services
Frozen pipes are a plumbing issue that you shouldn't ignore or try to fix on your own. The minute you suspect you have freezing pipes, start the process of thawing and in the meanwhile, make a call to your local and professional frozen pipe repair service.
The major benefits that come with engaging an expert service provider include:

Experienced Experts
A frozen pipe can burst at any minute and cause severe damage to your property. Expert frozen pipes repair plumbers have the training required to handle frozen pipes with care and provide the best and most cost effective solution to your problem.

Emergency Assistance
Frozen pipes are no small matter. They have the potential to cost you thousands of dollars if you don't repair or replace them immediately. In this case, a local service provider can be on your site efficiently and assess the damage. They can also make the necessary repairs faster for fully preventing any further damage.

Proper Equipment
Frozen pipes need to be properly thawed to prevent them from causing extra damage to your pipes. Experts have the right equipment like heaters and pipe thaws to get this done without causing any collateral damage.

Safety Measures
Frozen pipes always have the risk of bursting and when that happens, there can be a safety hazard if water comes in contact with the electrical lines in the property. One of the main reasons to hire a professional to handle and repair frozen pipes is that they can do this safely without exposing the house and your loved ones to danger.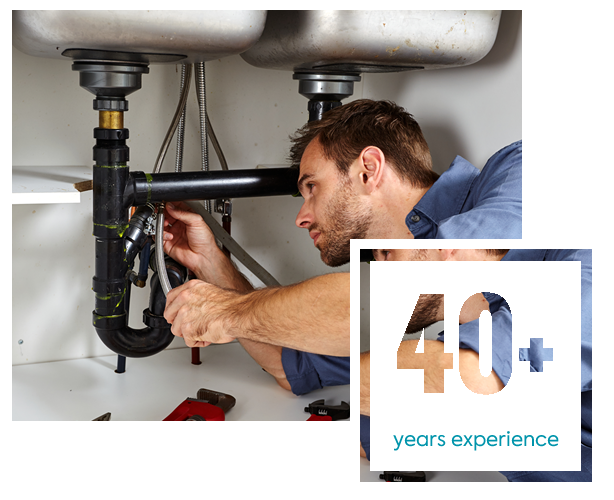 Great Reasons to Choose Fischer Plumbing
Fischer Plumbing is a professional frozen pipes repair service operating for over 40 years. We have trained and equipped professionals that follow the right procedures to repair frozen pipes.
We are 100% committed to ensuring that we provide you the most cost effective and feasible solution to your frozen plumbing problems. If you suspect that your pipes are freezing, our trained experts are just a call away.
Frequently asked questions
The approximate average cost to unfreeze your pipes is $200. The cost to replace a burst pipe is $400 to $1,500. Considering this cost, it is best to unfreeze your pipes on time and ensure that they don't cause major damage to your plumbing.
If a pipe bursts due to freezing, a plumber can replace the pipe. If there is a leak or split, the plumber can make the necessary repairs.
You should immediately call a plumber or a local frozen pipes repairing service if you suspect that your pipes are freezing. The service provider will thaw your pipes and repair any damages.
Office hours are 8 AM to 4 PM, after-hours emergency calls are very limited with current labor shortages, we cannot guarantee the ability to provide after-hours plumbing services. We will do our absolute best to accommodate your needs.
We do plumbing as far north as Everett and as far South as Renton. We also travel east as far as Woodinville and Issaquah. Please call us if you would like to know about providing plumbing services in your community.
Yes, we love to support non-profits, from Churches to Volleyball Teams, Little League, and our local roadside clean-up crews, we love to help out where we can.
Contact us for all your plumbing needs
If you have a project that needs handling, big or small, call us today at 425-786-0096. Together, we can resolve your situation quickly, effectively and professionaly.
If you have immediate plumbing issues that need to be addressed please call vs. filling out this form. 206-279-3322
Please use this form for non-emergencies. If you have a plumbing emergency, call us right away at any of the numbers listed.