Shared Side Sewer
Line Repair
A shared sewer line with a neighbor is a common thing for many households, especially when it comes to older houses and buildings. A shared side sewer line extends from a particular house or building to the public sewer. To connect a shared side sewer system to the public one, the whole drainage system needs to go through two or more properties.
A shared side sewer line works great, but there needs to be a plan for appropriate maintenance of it. This kind of sewage system may have different plumbing issues, so many people who have this type of sewer installation have decided on a particular amount that will be given for plumbing repairs. If there is no such deal about plumbing costs, then people who live in the area of the malfunctioning sewer drainage foot the bill.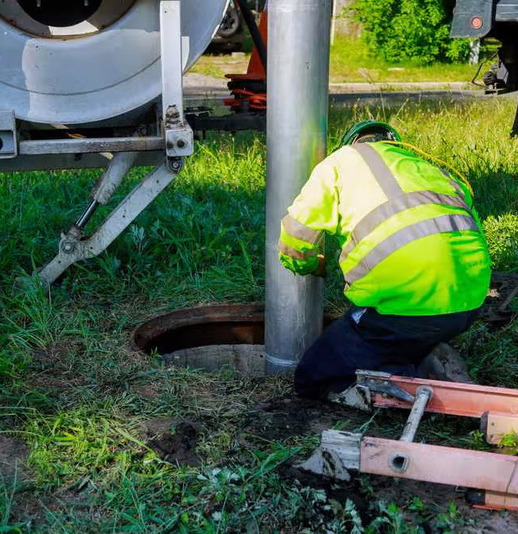 Shared Side Sewer Repair Services
A shared side sewer line can cause many disputes between neighbors and people who share the same drain system since no one can determine whose responsibility is when it comes to plumbing issues. For instance, if a section of the shared sewer line gets broken, it may concern only one or two houses. Many household owners assume that the cost for a repair or replacement concerns only the houses on whose property the problem has happened.
Nonetheless, the costs for repairs of the shared side sewer line concern every property. Therefore, when it comes to repair or maintenance services, every household is expected to participate in the costs. Moreover, sometimes it is needed to replace the side sewer which may cause even more misunderstanding.
In order to set the terms right with neighbors, it is convenient to have a Homeowners Association document. This document contains the whole drainage connection, i.e. the map of the side sewer line. The map shows how the shared sewer pipe line is extended through the neighborhood, and how it gets to the city sewage.
Mapping a plan for the whole sewer line is convenient because you will know where the pipes are placed in your backyard. A house drainage system plan will also help you monitor the work of the sewer line and notice whether there are some changes. In addition, you will always know when to call for plumbing services and notify your neighbors.
Get Shared Side Sewer Installed At Your Home By Fischer's Plumbers
Since a shared side sewer line includes multiple households, you will need a plumbing company that has licensed professionals who really understand how this works. A neighborhood that is going to share a sewer line needs a reliable side sewer contractor to do this, and that is why Fischer Plumbing can be the ideal company to do this. Our plumbers have more than 30 years of experience in installing shared side sewers, meaning that your neighborhood will be in good hands.
This is especially important when the system starts showing signs of malfunction. We offer high-quality maintenance and quick repairs, so you will always be provided with excellent plumbing support. A side sewer repair might get tricky, so you better have someone reliable for drain and sewage solutions.





Prevent Damage To Your Property
Since we are talking about a shared drainage sewer, you should assume that there will be a greater amount of waste. Therefore, if there is a leak, you should expect bigger damage to your property. If this is not taken care of at the appropriate time, it will be harder and longer to fix the issue.
This is where Fischer Plumbing professionals can be of great help. They will make sure that the problem is addressed and taken under control quickly.
Sewer Line Repair Services
If you decide to go for Fischer Plumbing Repair Services, you should expect to have these operations at your disposal:
Sewer Cleanup
Sewer Drain Cleaning
Water Main Installation
Sewer Video Inspection
Shared Side Sewer Repair
If you ignore these issues, it won't be long before you will need a new sewer line causing a number of problems that could cost you a lot.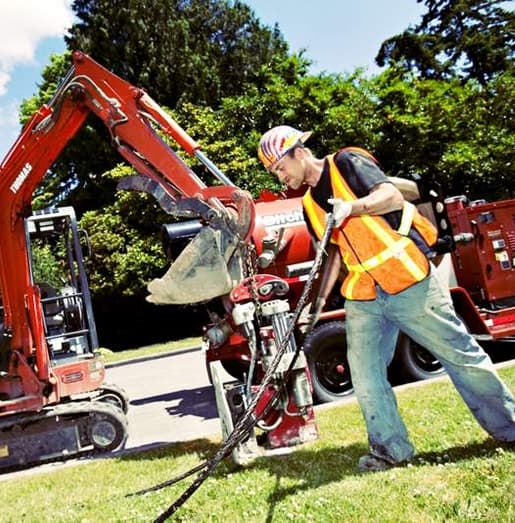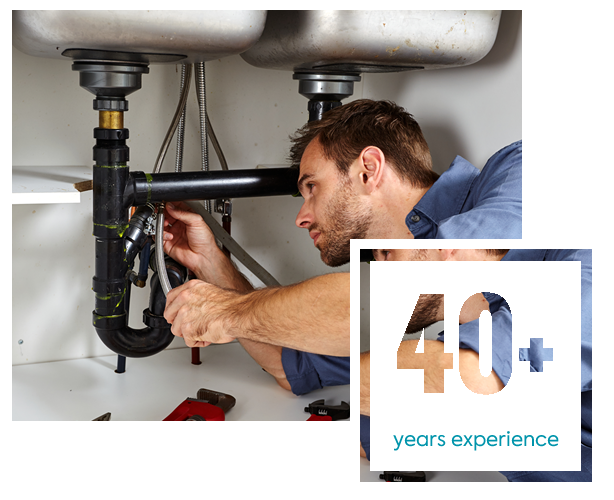 When To Call In The Professionals?
Fischer Plumbing has been in the plumbing business for 40 years. We guarantee extraordinary support and quick solutions for all of your plumbing issues and concerns. Therefore, if you have spotted a leak or malfunction of your sewer line, you should give us a call, and our support team will be with you shortly.
If you are interested in the shared side sewage line cost to connect to city sewer line or drain mapping cost, you can call us and we will be happy to provide you with every information you need.
Frequently asked questions
Some houses have their main sewer lines installed indoors, while others, outdoors. In order to find it, you will have to do some search. You should start from the basement and the garage, but if it is not there, then you should look in your backyard.
A sewer line is a bridge that connects your plumbing system to the main public sewer drain. It is usually installed underground in your backyard, but some houses have it installed in the basement. It is the responsibility of the owner to maintain and repair the sewer line that is installed in their home.
To find the cleanout point of your sewer system, you will first need to look into your basement or garage. You will need to look for a pipe that has a screw cap or a square knob at the top. If you cannot find it inside, you should look in your backyard, or somewhere in the foundation of your house.
The lateral line in plumbing refers to the pipe that carries the wastewater from your home to the public sewage system in the street. The owner of the house is responsible to maintain and repair this line whenever it is needed.
A sewer side is a private pipe owned by a particular household, and it is responsible for carrying the wastewater from sinks, toilets, and drains to the public sewer mainline. If you own your home, that means that you are also the owner of the sewer side line.
A sewer line can break due to shifting soil, increased traffic above the sewer system, or the use of heavy construction equipment above the ground where the sewer is installed. A sewer line breakage can happen due to corrosion or leakages as well.
Sewer lines and water lines cannot be installed in the same trench, and they have to be at least ten feet apart. A portable water line can cross a sewer line, but there needs to be a clearance of two feet or more.
Contact us for all your plumbing needs
If you have a project that needs handling, big or small, call us today at 425-786-0096. Together, we can resolve your situation quickly, effectively and professionaly.
If you have immediate plumbing issues that need to be addressed please call vs. filling out this form. 206-279-3322
Please use this form for non-emergencies. If you have a plumbing emergency, call us right away at any of the numbers listed.