KLAHANIE PLUMBER SERVICES
Any homeowner or local business should have plumbers they can trust. A plumber that is highly trained, extremely dependable, and understands the needs of the community. If you're looking for a Klahanie plumber service, look to Fischer Plumbing for an unparalleled plumbing service. With offer three decades of providing premium, top-of-the-line plumbing service to Seattle and surrounding areas, Fischer Plumbing is a name you can trust.
Plumbing emergencies don't happen on a predictable timeline, although you wouldn't know it to look at the typical plumbing company's hours. Pipes burst any time of day, not just during 9-5 business hours. Fischer Plumbing understands that a good Klahanie plumbing company is available to their neighbors during an emergency, even if that emergency occurs late at an unfortunate time. That's why Fischer Plumbing keeps plumbers on call most of the time. When times get tough, they'll be there to help fix whatever problem is plaguing your home or business.
As a premium plumber, Fischer only employs professional, highly trained plumbers. Using years of on-the-job experience and education, Fischer's plumbers are able to diagnose and repair plumbing issues with ease. Some plumbing companies use inexperienced workers to cut costs, but Fischer Plumbing does the job well and ensures fewer long-term costs by doing the job right the first time. Don't create more long-term problems by cutting costs: trust Fischer Plumbing to do the job right the first time.
Sewer Repair in Klahanie - Klahanie Plumber
Sewer problems are another very severe issue in Klahanie faced by people, hence it requires professional sewer repair. Fischer Plumbers provides expert Sewer Repair Services all around Seattle including Klahanie. We are serving plumbing services in Seattle for 40 successful years.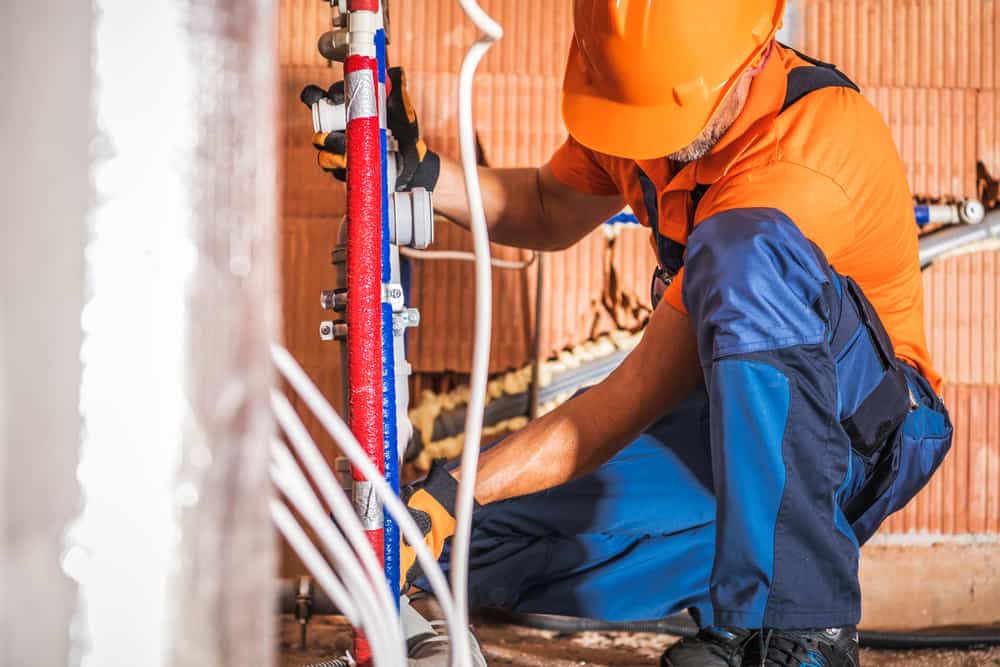 If you aren't sure if Fischer Plumbing is the best match for you, just ask any of their satisfied customers. Their sterling reputation in and around Seattle has been built on decades of flawless service. As one of the most trusted names in the area, Fischer's most important advertising asset is word of mouth. Ask your friends and neighbors who have tried Fischer about their experiences with Fischer's plumbers.
KLAHANIE HILLS PLUMBING SERVICES:
Call the professionals
Call Fischer Plumbing Right Away And Get The Best Plumbing Service At Your Doorstep
We are a full-service plumbing company that does all home service plumbing and sewer repairs.
This can be anything from drain cleaning, toilets, or sink replacement to rootering drains and repairing sewer lines. When it comes to plumbing, we do it all, just call us at (206)-279-3322
We care about your health and continue to serve our customers safely through the CDC COVID-19 protocols.
Office hours are 8 AM to 4 PM, after-hours emergency calls are very limited with current labor shortages, we cannot guarantee the ability to provide after-hours plumbing services. We will do our absolute best to accommodate your needs.
We are an hourly shop and charge time and material for most of our plumbing services. This is a more cost-effective process for our customers and most other plumbing companies charge overinflated prices and they have much higher profits as a result.
We do plumbing as far north as Everett and as far South as Renton. We also travel east as far as Woodinville and Issaquah. Please call us if you would like to know about providing plumbing services in your community.
Yes, we love to support non-profits, from Churches to Volleyball Teams, Little League, and our local roadside clean-up crews, we love to help out where we can.
CONTACT US FOR ALL YOUR PLUMBING NEEDS