As members of the Northwest community, we have a responsibility to help those who are less fortunate and to contribute to the common good. We believe in giving regularly to charities that make a difference in the local and national community. Knowing that we can bring a smile to someone's face makes giving back worthwhile.
FISCHER PLUMBING CYCLING TEAM
The Fischer Plumbing Cycling Team is a group of people who like to ride together, hang out together, and generally have fun. We encourage team members to race but do not expect it. Those of us who race do so because we enjoy competing. When we do race, we all work together and complement each other's different abilities and fitness levels. We have developed very solid groups of Men"s and Women"s Masters. We also have a strong group of Men's and Women's Open category racers.
Racing is not the primary focus of our lives, however. Most of us have careers and/or families but we enjoy riding our bikes, and we stay fit and healthy. We enjoy the camaraderie of cycling and we look for like-minded individuals who understand and appreciate what it means to be part of a team.
By riding as a team we each strive to achieve individual success, as well. We have a great deal of fun and gain satisfaction from pursuing our hobby as part of a community.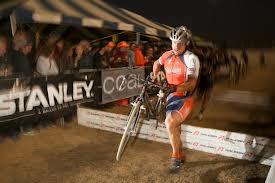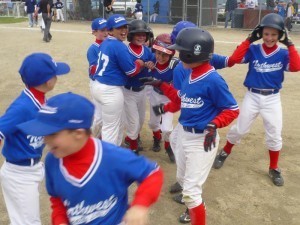 FISCHER PLUMBING LITTLE LEAGUE
The Fischer Plumbing little league team went 9-5 during the season and peaked at the right time, winning 4 in a row in the playoffs for the championship.
Championship game was our best of the season, going up 5-0 in the first inning en route to a 12-2 victory. We have a great bunch of kids (8-10 year olds) coached by two amazing coaches, Jim Mercer and Chris Van Hollebeke.
QUALITY RADIO PROGRAMMING
Fischer Plumbing is proud to support KUOW in their efforts to provide quality programming and services to listeners throughout the northwest. With an average of over 320,000 weekly listeners and over 100,000 online visitors, KUOW has a mission to inform, entertain, and educate the public to increase knowledge of the world, appreciation of the arts, and understanding of the human condition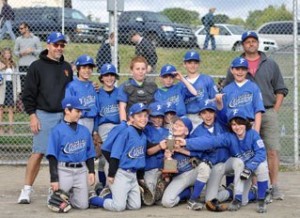 As a strong supporter of local little league, Fischer Plumbing continues to promote a safe, positive and healthy environment for children.
We support faith-based communities because they come together to help plan and provide for the emotional and supportive needs of their communities.
Their role is beneficial for supporting the mental health needs of congregational and community families.