Sewer blocks are some of the most common plumbing issues, and you probably assume that it is hard to deal with these kinds of occurrences. However, nowadays, technology has advanced to the point where you can simply use a camera in your sewer pipes to detect the problem. What is more, a video inspection of sewer lines does not cost a fortune, so you can definitely afford it.
Here, we will discuss the notion of a sewer video inspection along with its benefits and ways of use. Therefore, you will get a clear image of how cameras can really help out when you are experiencing plumbing issues, and how our services at Fischer Plumbing can come in handy for you.
What Is A Sewer Video Inspection?
As the name suggests, a sewer video inspection is a process in which you use a camera to see what is going on in your sewer drains. This process is usually done by a professional plumbing company that has all the necessary equipment to do this. During this procedure, plumbers can figure out what is causing problems in the sewer so they can find a working solution.
You may wonder why you would need a drain camera inspection when you can simply use a flashlight to see through your sewer pipes. Nonetheless, the camera that is used for this process is actually a fiber-optic video line that can pass through sewer pipes in your kitchen, bathtub, and any kind of faucets. These sewer pipes are all connected to the main sewer line of your house.
For the drain inspection, our plumbers at Fischer Plumbing use a high-definition video camera that is attached to the end of the video line, and it gives a clear image of what is inside the sewer pipes. With this kind of inspection, we are able to see what is causing issues in the sewer line, and what kind of blockages are in question. This procedure allows inspecting areas that are difficult to reach and coming up with the best solution.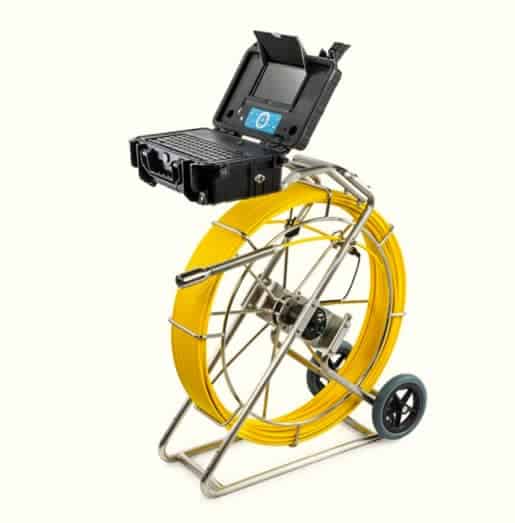 Is This Procedure Necessary And Effective?
Many people question the necessity of a sewer video inspection and its effectiveness. While you may not need it every time there is a particular type of blockage inside the sewer pipes, it will be necessary if you intend to remodel your kitchen or bathroom. If you are doing some changes around your house concerned with water pipes, you should consider the quantities of wastewater and increased needs that will come along with these changes.
On the other hand, sewer video inspections are quite convenient when it comes to stubborn blockages that are not resolved easily. For instance, a sewer video inspection will be significantly helpful if you cannot get rid of a blockage after a particular amount of time plunging or drain augering.
Therefore, a sewer video inspection might not always be of crucial need, but it can definitely come in handy in certain situations. Also, dealing with a problem with sewer drains will be less time-consuming if you include a video inspection in the process. Therefore, it might be convenient for you to consider our sewer video inspection services at Fischer Plumbing.





Call Fischer Plumbing Right Away And Get The Best Sewer Line Repair Service At Your Doorstep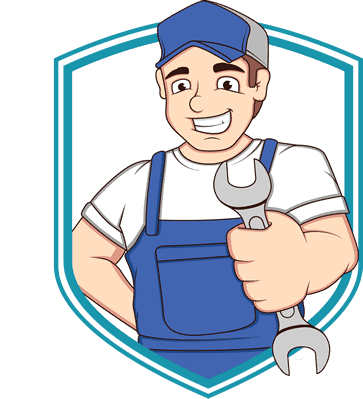 What Are The Benefits Of A Sewer Video Inspection?
Since technology is advancing even in the plumbing field, there is no reason why you should not use its advantages. Namely, there are a lot of benefits that come with a sewer video inspection, and you get to use them by only reaching out to our plumbing company.
Here are some benefits that you obtain when you opt for a Fischer Plumbing sewer camera inspection:
Sewer Issues A Camera Can Detect
Over time, sewer pipes can experience some changes due to the elements to which they are exposed. For instance, materials from which they are made get worn out with time, meaning they can break at particular parts. Broken pipes usually cause malfunction of the whole sewer system.
In addition, since water and other waste pass through the sewer pipes, they are prone to corrosion. This means that they get corroded and do not allow water and waste to pass through freely. This is also a way for clogs to find their way somewhere in the pipes.
By using our video inspection equipment, we can easily determine what is causing issues in your sewer system. Fischer Plumbing is fully-equipped with the most advanced technology, so our plumbers can easily diagnose your problem with the sewer pipes.



Advantages Related To Repairs
Once you hire our Fischer Plumbing licensed professionals, you will get to use a lot of advantages in terms of repairs. That is, you will not spend a lot of money on this video inspection, and you will get to the point very quickly. In other words, using a sewer video inspection will save you both time and money.
Moreover, our plumbers will be able to tell you precisely what is the root of your sewer problem. That means that you will not have to spend hours thinking about what may be the cause of your sewer system malfunction. Since the camera gives a clear image of what is going on down in the sewer pipes, we will give you the solution way more quickly than you expect.



Precise detection of an issue
How Much Does A Plumber Inspection Cost?
Since we discussed the reasons why it would not be convenient to do your own sewer video inspection, you should look for low cost plumber services. The most practical way to find these types of services is by searching the internet for "low cost plumbing near me". However, the options you may find online might not always be reliable as you desire.
A plumbing inspection cost can run between $250 and $4,500, but you can never be sure what it will cost you before a plumber inspects your sewer line. That is why you should call our plumbers at Fischer Plumbing and discuss the matter in detail. Our professional plumbers will talk to you about your issues, and they will be able to determine how much your sewer scope inspection cost will be.
This way you can plan your budget, and you will exactly know what you will need to spend on the repairs.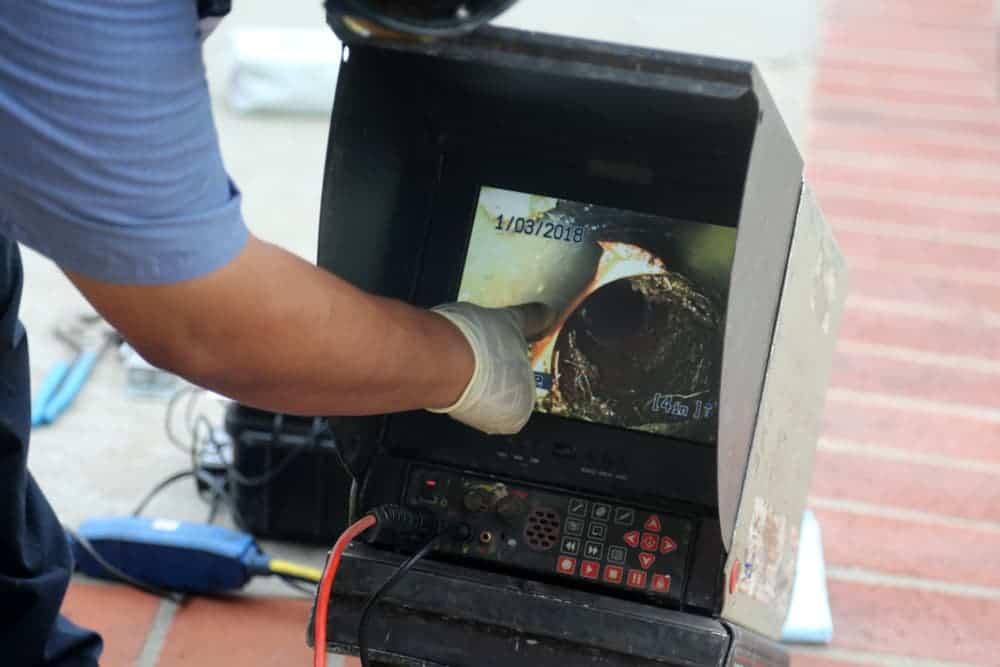 Can You Do A Sewer Video Inspection On Your Own?
If you have the equipment to do a sewer video inspection, you will probably be able to perform one. However, there are several factors that might not work in your favor.
First, the camera along with other equipment parts is quite expensive, so if you are not in the plumbing business, there is no reason for you to spend your money on it. For instance, a sewer camera cost only can be quite high, not to talk about the parts coming with it. Second, if you do not have any experience, it will be difficult for you to detect the problem in the sewer system.
Lastly, even if you detect the problem on your own, you will need a strategy to solve it, which can be quite time-consuming if you are inexperienced. That is why it is more convenient for you to rely on our camera inspection services, and save yourself the trouble of going through all of the procedures on your own.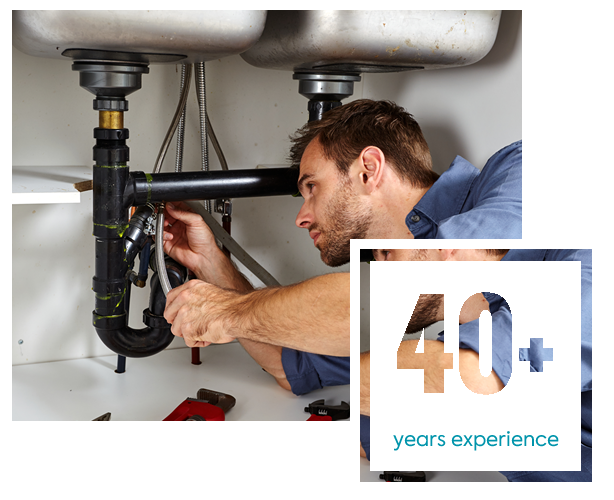 Connect With Fischer Plumbing Professionals
If you are interested in getting some exceptional service for your sewer system you should consider hiring Fischer Plumbing professionals. We guarantee full and precise sewer video inspection with high-quality equipment along with solutions that will be convenient for you.
We are at your disposal any time you need plumbing services. Your job is only to contact us, and we will make sure that your needs are fully addressed.
Frequently asked questions
With a sewer camera inspection, a professional plumber will be able to inspect your sewer line in detail. This means that they will be able to inspect the condition of your pipe walls and detect whether your pipes need some cleaning, repairs, or replacements.
Generally, the cost for a plumber to use a camera to inspect your sewer line will be around $250. However, the cost can get higher if they detect some major issues inside your drains.
A video inspection is a plumbing procedure in which a camera is used to look inside the sewer drains and detect issues within the pipes. This process is generally done by a professional plumber since they have all the necessary equipment for the inspection.
A sewer inspection camera is quite small and flexible, and it is attached to a cable, so the whole device looks similar to a drain snake. The camera is put inside the drains and goes through the sewer line until it detects a blockage, crack, or similar issue.
We do plumbing as far north as Everett and as far South as Renton. We also travel east as far as Woodinville and Issaquah. Please call us if you would like to know about providing plumbing services in your community.
Yes, we love to support non-profits, from Churches to Volleyball Teams, Little League, and our local roadside clean-up crews, we love to help out where we can.
Contact us for all your plumbing needs
If you have a project that needs handling, big or small, call us today at 425-786-0096. Together, we can resolve your situation quickly, effectively and professionaly.
If you have immediate plumbing issues that need to be addressed please call vs. filling out this form. 206-279-3322
Please use this form for non-emergencies. If you have a plumbing emergency, call us right away at any of the numbers listed.