Redmond Drain Cleaning
& Repair
Trouble With Your Drains?
Your drains are like that silent hero that saves the day every day, and you don't think of them unless they are clogged or backed up and wreaking havoc on your property. Having to deal with a clogged drain is not only overwhelming and disruptive, but it is also very frustrating. Plumbing issues like these can disrupt your routine and cause unwarranted stress.
When something goes wrong with your drains, don't start cleaning out drain pipes yourself; instead, call a professional drain cleaning service in Redmond like Fischer Plumbing.
Drain Repair Services in Redmond
Drain damage is a time-sensitive matter and needs to be addressed immediately. Professional drain repair and drain pipe maintenance services will use the proper equipment to diagnose and mitigate the issue. Whether you are dealing with a collapsed drain, cracked drain pipe, or damaged drainage system, a professional drain repair service will provide the most effective solution.

Cleaning Service
Regular sewer and drain cleaning services in Redmond are crucial to maintaining a healthy plumbing line that functions well. Your drains work in overdrive to remove wastewater from your home. Over the years, things like hair, grease, and other debris can cause blockages and damage to the drain pipes. This can lead to reduced water flow and blockages. A good drain repair service in Redmond will use the best drain-cleaning machines and products to repair and clean out your drains and restore them to their best condition.

Maintenance Service
Drain repair is a costly business. In this case, wouldn't spending time and effort on drain pipe maintenance services in Redmond would be better? Home and commercial drain maintenance services provide a proactive approach to keeping your drainage in good shape. These services involve routine inspections, cleaning, and minor repairs if necessary.





Sewer drain cleaning in Redmond is essential to maintain the health of your sewage system. If you notice foul odors coming from your drains, blockages, and frequent clogging, there is a chance that your drains have issues. Fischer Plumbing's Redmon sewer drain cleaning team uses the most power drain cleaning equipment and techniques, such as hydro-jet drain cleaning, to restore your drain to its optimal condition.
How Much Does Drain Cleaning and Repair in Redmond Cost?
The cost for drain cleaning and repair services in Redmond varies and depends on a multitude of factors. These factors include the extent of the damage, the services required, and the service provider's pricing structure. You can contact local plumbing companies like Fischer Plumbing to get an idea of their pricing structure or have them do an inspection and give you a quotation.
Many professional drain cleaning and repair companies offer extensive free inspections that give you an idea of the cost of cleaning and repairing your drains.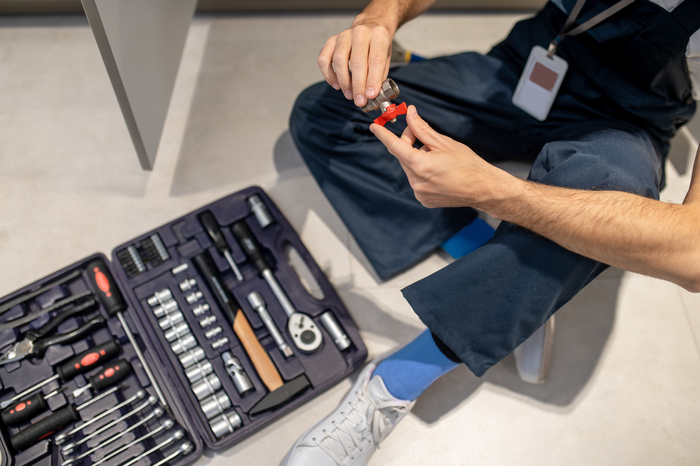 The Benefits of Expert Drain Cleaning and Repair
Drain cleaning is not a DIY project and is not something you should take a go at alone. Having your drains up and running in their optimal condition is goal number one of hiring a professional drain cleaning service, but there are other benefits of hiring an expert to do their job:
1. Expert Cleaning Equipment:
Experts are equipped with cutting-edge and new equipment designed to clean out drains effectively. Services such as hydro-jet drain cleaning and trenchless drain pipe repair are quick and effective in restoring your drains in Redmond.
2. Expert Maintenance Services:
Apart from providing efficient drain pipe repair, a professional drain cleaning and repair service will help you with proper drain pipe maintenance to keep your sewage and drain lines clean and in top shape throughout the year. This will also be handy in identifying the root cause of the issue and also help identify other plumbing issues in time.
The above aren't the only benefits of hiring an expert to do their job. The most significant benefit of hiring professionals is knowing that your house's most extensive structure and plumbing system is in good hands.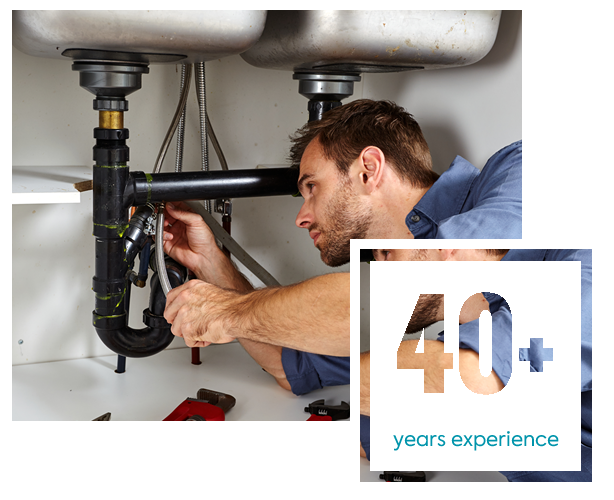 Great Reasons to Choose Fischer Plumbing
Fischer Plumbing is an expert drain cleaning and repair service. We are family owned and have been operating in Redmond and the greater Seattle area for over 40 years. Our experienced drain cleaning and repair team is just a simple call away.
Our experts have the best drain cleaning products and equipment to ensure the highest quality services for your home or commercial property. Contact us today if you need a good and professional company to look at your drainage system.
Frequently asked questions
The cost of drain cleaning depends on factors such as the extent of the problem, the services required to clean the drains, such as hydro jetting or trenchless repair, and the cost structure of the plumbing service.
Professional plumbers use technical equipment like augers, chemical products, and hydro jets to clean out a drain pipe. They also have access to cameras that can identify the root cause of the blockade.
The best months for cleaning drains are spring or fall months which experience heavy rain and winds that can move the debris to clog out your drains. However, if you are experiencing drain pipe issues, you should call a professional and not wait for a specific month to have your drains cleaned.
To prepare for a drain cleaning service, clear the area around the drains and communicate the specific issue you're experiencing to the technician.
Contact us for all your plumbing needs
If you have a project that needs handling, big or small, call us today at 425-786-0096. Together, we can resolve your situation quickly, effectively and professionaly.
If you have immediate plumbing issues that need to be addressed please call vs. filling out this form. 206-279-3322
Please use this form for non-emergencies. If you have a plumbing emergency, call us right away at any of the numbers listed.