Seattle Shared Side
Sewer Repairs
Sharing is great until you share a sewer line with neighbors with bad habits. When sharing a sewer line, you are at the mercy of how your neighbors use their drainage systems, and not a lot of homeowners don't take shared sewer line responsibility seriously. You will also suffer if they habitually flush down the wrong things or drain greasy materials in their sinks.
A shared sewer line is a common thing for many households in Seattle, especially when it comes to older houses and buildings. A shared side sewer line extends from a particular house or building to the public sewer. The drainage system must go through two or more properties to connect a shared side sewer system to the public one.
A flooding basement is a true nightmare; you don't want to go through this nightmare and the property damage it causes. If you have a home with a shared sewer line with other properties, you should always have a good side sewer repair Seattle service like Fischer Plumbing on your speed dial.
Shared Side Sewer Repair Services
A shared sewer line can cause many problems between neighbors due to shared responsibility. If something goes wrong and only a few houses are impacted, others assume that the households directly impacted are the ones that need to pay for the damaged drainage connection.
On the contrary, every property connected to the line is responsible for footing the bill as the damage can extend easily to their drainage systems.
Get your hands on the Homeowners Association document to set the right terms with your neighbors regarding side sewer repairs. This document is a complete mapping of the shared sewer line and how it is extended throughout the city and connected to the main city sewage.
Access to your house drainage system plan will allow you to see how your sewage has been laid out and if any new changes have been made. This also lets you understand your sewage and draining system and when to call a reliable plumber for repairs.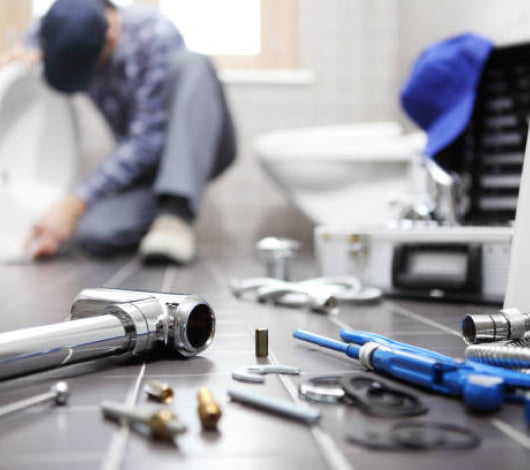 Prevent Damage To Your Property
Shared sewer lines heavily depend on how multiple households use them. This means that there is a more significant amount of waste, and should there be a leak or another issue with the drainage connection; you can expect a more significant issue for your property, which will take longer to fix.
Some of the most common issues you can face with a shared line include tree root intrusion and corrosion due to old age. These issues can cause drain blockage and backups, which result in immense and costly property damage, such as weakened foundations, soil contamination, and mold growth.
This is why having a shared-side sewer repair company like Fischer Plumbing on your side is so important. You can inspect and maintain your line correctly to avoid major sewer problems.
If having a well-functioning sewage and drainage system and prevention of damage to your property is not reason enough for you to invest in proper maintenance services, here are some additional benefits of regular maintenance of your sewer line:
1. Increased Property Value
A well-maintained sewer line adds to the overall value of your property and is an attraction point for new buyers. This shows the potential buyers that you have been active about your home's maintenance, boosting their confidence in the property and increasing the sale price.
2. Health & Sanitation Benefits
Timely maintenance for the shared sewer line means better sanitation in your home. It will reduce the risk of harmful bacteria and contaminants and keep the neighborhood healthy.
3. Reduced Water Waste
Clean and new pipes are better at drainage than old and blocked ones. A properly maintained sewage and drainage system ensures a valuable resource like water is not wasted.
Sewer Line Repair Services
A professional shared sewer line repair and maintenance company like Fischer Plumbing will provide the following sewer line repair services:
Sewer Cleanup

Shared Side Sewer Repair
The best practice as a homeowner is never to ignore an issue related to your sewage and drainage system. Before you know it, a minor issue can escalate to one that might need you to replace an entire line, which will cost you profoundly.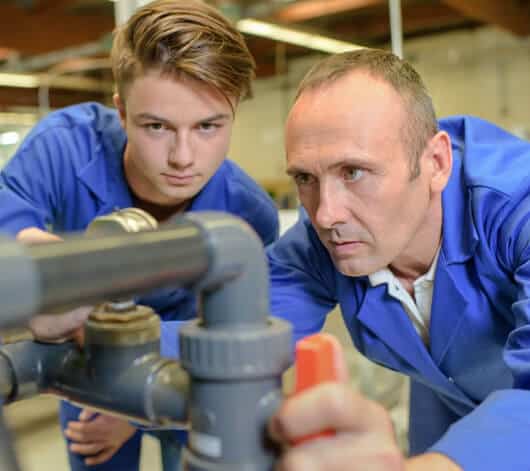 Hire the Plumber Near You
Hiring a plumber near you so they can arrive quickly and get your plumbing issues sorted out. Looking to hire plumbers so do not have to be difficult, for a local Seattle plumber just contact Fischer Plumbing to receive a confident plumb job.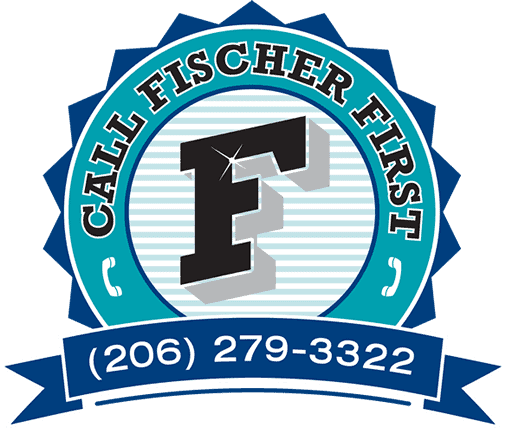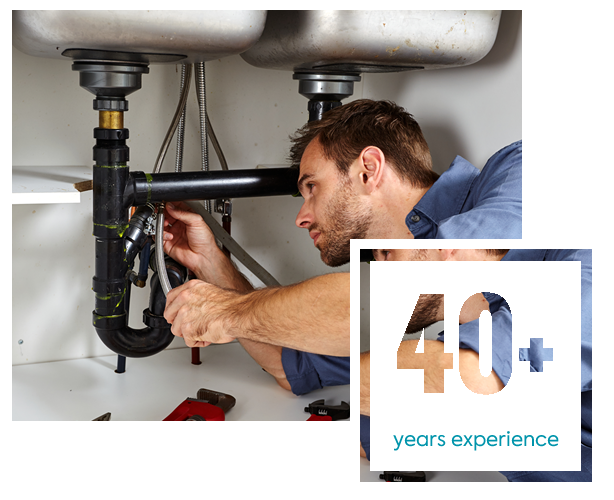 Great Reasons to Choose Fischer Plumbing
Fischer Plumbing has serviced homeowners and property owners in greater Seattle for over 40 years. We have experienced plumbers and technicians trained to handle shared-side sewer line repairs, maintenance, and sewer line replacement. Our skilled, insured, certified team uses state-of-the-art equipment to ensure minimum disruption and quality repairs.
If you're experiencing recurring issues with your shared sewer line, our local Seattle team is only a call away.
Frequently asked questions
Sewer lines and water lines can easily cross paths, but there are specific rules and guidelines in place to ensure there is no cross-contamination in this case. These rules can vary based on cities and states, and you can get your drainage map from the local authorities to understand your house drainage system plan in detail.
Your sewer line is usually in the backyard, but finding it can be tricky. You can look at the sewage line mapping from your city to understand the complete layout of your sewage and drainage system. You can see all this in a Homeowners Association document which can be obtained from local authorities.
The primary role of a sewer line is to drain wastewater away from the property into the main city sewer line or a septic tank depending on the location of your home. It plays a crucial role in keeping the city and your house clean.
A shared sewer line is shared by many different properties, and determining who pays for repair can be complicated. This depends on homeowner association agreements and local city laws. However, a damaged sewer line will affect all the properties in one way or another, and all homeowners should pay the cost to repair it.
Contact us for all your plumbing needs
If you have a project that needs handling, big or small, call us today at 425-786-0096. Together, we can resolve your situation quickly, effectively and professionaly.
If you have immediate plumbing issues that need to be addressed please call vs. filling out this form. 206-279-3322
Please use this form for non-emergencies. If you have a plumbing emergency, call us right away at any of the numbers listed.