Seattle Sewer Line Repair & Replacement
Sewer pipes serve a single goal, to ensure that all the wastewater from the house's drainage system is drained away from home and into the main sewer line of your living area. Damage and problems with these pipes can lead to issues like mold accumulation, foul odors, slow drainage, cracks in your home's foundation, etc.
These are issues that you cannot ignore as they can directly impact the quality of your living and are costly to repair if significant damages occur.
It's important that as soon as you start experiencing any signs of sewer line damage, you need to contact a professional sewer repair service to inspect and repair the problem immediately.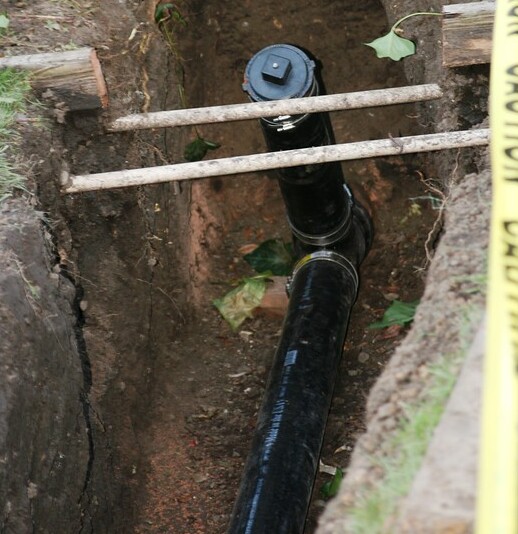 Here is a list of the most common sewer repair services offered by Fischer Plumbing that you can take advantage of:
Sewer backup is one issue you don't want to face. It's a mini flood in your house. A clog or an object in your sewer line can prevent wastewater from being drained from your house. This water is also full of hazardous materials and can cause health issues.
It is important that sewage backup is cleaned immediately and expertly to avoid major property and health damage. We have our own Sewer Repair Cleanup experts as part of our restoration division, it's called FischerRestoration.com, please call them directly and schedule time for an estimate if you need immediate sewer cleanup.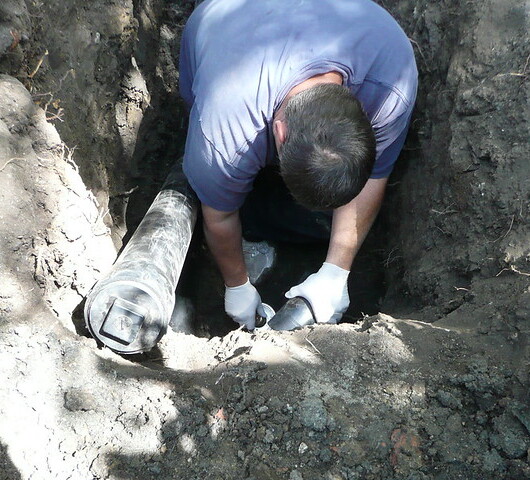 Cleaning sewage backup is a steady and meticulous process. It involves carefully removing all water and sanitizing affected spaces. We are certified professional sewer repair professionals and will clear out the mess and also repair the damage that caused it in the first place.
Here are some main reasons why sewage backup can happen. Knowing these will help you prevent these issues:
Regular sewer maintenance and rootering will ensure that these issues are ruled out timely and professionals will also help you with tips and tricks to avoid the above listed issues.
Home and building owners know that sewer lines and their health is important. However, it's quite easy to forget about the sewage system unless there is a clog or a drainage issue. Sewage backups are messy, and any major damage in the sewage system can cost you a lot of money to repair. Sewer line replacement is even costlier.
There is no predicting when a sewer line will get clogged, but if you keep an eye out for the warning signs, you'll be able to stop the blockage in time. Once you notice any of the following signs - it's time to call a sewer repair and cleaning service to clear out your sewage system:
Water backing up from toilets and drains

Percolation from the toilet when washing machine water is drained
Isolated backups in a certain sink or bathroom
Slow to drain sinks and bathtubs
It is best to call a sewer repair and cleaning service to inspect the cause of the blockage and determine how to clean it. Your sewer line may also need some repairs afterward, which we can take care of.
In many ways, the main water line is the lifeline of your house or building, supplying water from the main supply to the smaller pipes in your property. Any damage to this main line can wreak havoc on your property in the form of flooding and creating swampy conditions in your yard.
Water main lines are tricky and need time and specialized equipment to work with. So whether it is water main line installation, repairs, or maintenance, you will need to call a professional to take care of it.
SIGNS YOU SHOULD HIRE A PROFESSIONAL SEWER REPAIR SERVICE
Backing up of your house drains: If all of your pipes, such as those in the toilet, sink, and shower spit up water at once.
Mold. If your sewer line is leaking, the break can cause mold to develop in your walls.
Sewer Gas Odor. Foul order is a definite tell-tale sign of a crack in your sewage system somewhere. Sewers are airtight. Unless there is a crack in your lines, you should never be able to smell sewer odor in your house.
Lush Green Patches Yard. Have you noticed any extra green and lush patches in your yard? Chances are, the sewer line below that area has a crack.
Lawn indents and Under Pavers. A damaged sewer line constantly keeps the ground saturated and wet, which can cause an indentation in your yard or lawn and under pavers. Soil dissipation is typical in areas where sewer lines are cracked.
Pooling of Septic Waste in Yar. You will see a pool of septic wastewater in your yard.
Sinkholes, Foundation Cracks, and Settlements. Sewer damage can be devastating for your property's foundation. If you start seeing cracks in your foundation and other kinds of damage like sinkholes, there is a chance your sewer line is damaged.
Rodent Issues. Rodents can cause sewer line damage and also indicate prior damage.
Insects.Cockroaches, sewer flies, and palmetto bugs can easily get into your home from cracks in the sewer line.
Slow Drainage. This is one you can easily ignore, but it's best to pay attention to the speed of drainage in your building. What starts as sluggish drainage slowly turns into a sewage backup.
Gurgling in Toilets. If your sewer line has issues and isn't draining wastewater properly, your toilet will start backing up.
Sinking in Concrete Slabs. Have you been noticing any concrete sinking around the garage, sidewalks or your driveway? Chances are that the sewer line underneath these areas is damaged. A leak can saturate the soil below the concrete slabs and make the foundation ground go soft.
WHAT TO DO IF YOU THINK YOU HAVE A SEWER PROBLEM
Knowing the signs and symptoms of sewer line damage is great. However, the key is to engage a professional sewer repair service like Fischer plumbing immediately so you can stop the damage in time and have them make the necessary repairs.
Ignoring the above-mentioned signs can lead to costlier solutions and even replacements in some cases.
Have you been experiencing any of these signs and symptoms of sewer line damage? Here is what you should do:

CALL FISCHER PLUMBING

CHECK OUT THE PROBLEM

ESTIMATE TO PROBLEM

FIX THE ISSUE
WHAT CAUSES SEWER DAMAGE?
There are different factors that can cause damage to your plumbing system. Many times, you may not be able to notice the cause of the sewer damage, but you should get hints from your drainage. However, it is advised that you acknowledge the things that can create the damage.
Some of the most common causes of sewage damage are:

TREE ROOTS
Tree roots are one of the most common reasons. Since tree roots follow the flow of the water, and the pipe carries water and waste, it is expected that they could create issues for your plumbing system at some point.

PHYSICAL OBSTRUCTIONS
Clogs in the drainage are quite common, and they occur when there is a lot of debris or foreign objects stuck in the pipes. That is why you should stick to flushing only water and toilet paper.

RODENTS
Rodents are attracted to the smell of waste and dampness that comes from the sewage. That is why it is very common to be faced with rodents stuck in your sewage pipes. They can also damage the system, so you have to be very careful with the maintenance of your plumbing.

Corroded And Worn-out Pipes
Corrosion is bound to happen with time, especially after a long time of using the same sewage system. When the pipes are corroded or just worn out, they will create damage to your drainage, so a replacement is due.
DON'T WAIT UNTIL YOU SPRING A LEAK
When you need Sewer Line Repair Service, call Fischer Plumbing. Our technicians have a cumulative 35 years professional experience working on major drainage line repairs.
They can quickly diagnose problems and apply effective solutions. When one of our experts is on the job, you can be confident that the job is done right.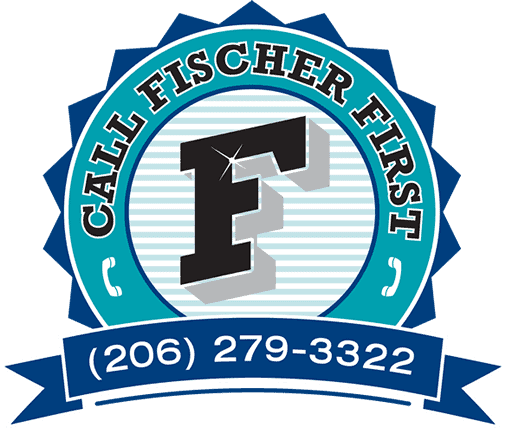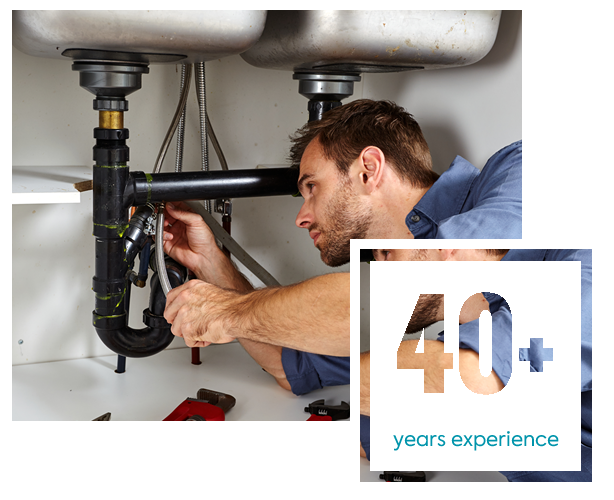 Great Reasons to Choose Fischer Plumbing
If you are searching for the Sewer Repair Company near you in Seattle then Fischer Plumbing is the right choice.
Our plumbers are professionally trained experts who are licensed and bonded to perform plumbing services in your home or business. We take pride in offering the highest quality of workmanship for all of our residential and commercial customers.
We have built a solid reputation for providing reliable, efficient, and affordable Sewer Repair and Drain Cleaning in Seattle, WA.
Whether you have a drain blocked, major sewer issue, or other plumbing problem, we are here to help.
Frequently asked questions
We are a full-service plumbing company that does all home service plumbing and sewer repairs.
This can be anything from drain cleaning, toilets, or sink replacement to rootering drains and repairing sewer lines. When it comes to plumbing, we do it all, just call us at (206)-279-3322
Office hours are 8 AM to 4 PM, after-hours emergency calls are very limited with current labor shortages, we cannot guarantee the ability to provide after-hours plumbing services. We will do our absolute best to accommodate your needs.
We are an hourly shop and charge time and material for most of our plumbing services. This is a more cost-effective process for our customers and most other plumbing companies charge overinflated prices and they have much higher profits as a result.
We do plumbing as far north as Everett and as far South as Renton. We also travel east as far as Woodinville and Issaquah. Please call us if you would like to know about providing plumbing services in your community.
Yes, we love to support non-profits, from Churches to Volleyball Teams, Little League, and our local roadside clean-up crews, we love to help out where we can.
Contact us for all your plumbing needs
If you have a project that needs handling, big or small, call us today at 425-786-0096. Together, we can resolve your situation quickly, effectively and professionaly.
If you have immediate plumbing issues that need to be addressed please call vs. filling out this form. 206-279-3322
Please use this form for non-emergencies. If you have a plumbing emergency, call us right away at any of the numbers listed.