Toilet Replacement
in Seattle
We Install Toilets of All Types
Having a clogged or broken toilet is an issue that can halt your routine and send panic through your entire house. A broken, faulty, or clogged toilet must be replaced immediately to restore normalcy around the building. Toilet replacement and installation are best left to professionals.
Look for expert toilet installation services in Seattle, near your location, so repairs and replacements can be made quickly and efficiently.
Pressure-assisted

Dual-flush
Double cyclone flush

Wall hung

Waterless

Close-coupled 

Rimless
No matter the kind of toilet you need installed, you should have a toilet installer do it for you to ensure a clean and errorless installation.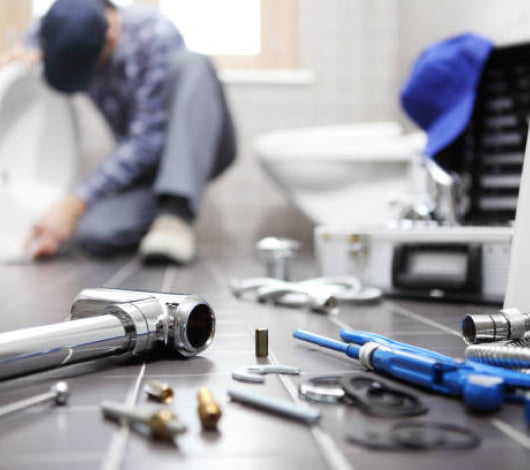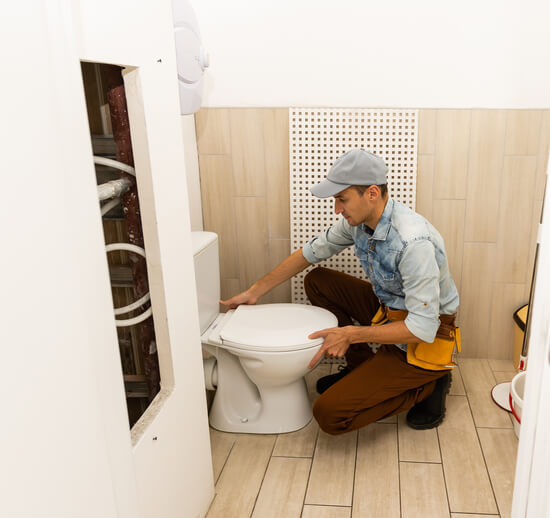 A good toilet replacement service in Seattle on your speed dial is crucial because an out-of-order toilet can significantly disrupt your daily routine. Toilet repairs and replacements cannot wait for days. Unless you are an experienced plumber, you should not repair a broken toilet yourself.
Fischer Plumbing is a trustworthy, local toilet installation service that offers the following comprehensive services:
Leaking toilet repair and replacement

Running toilet repair and replacement 

Clogged toilet repair and replacement 

New toilet installation 

Broken toilet connector repairs 

Flushing tank replacement and repair 

Toilet plumbing installation

and replacement 
Toilet plumbing is complicated and has a lot of parts. An expert with experience installing plumbing for a toilet will be able to determine the root cause of the damage before they make repairs or suggest a replacement.
The Benefits of Expert Toilet Replacement
There is no doubt that when a toilet becomes faulty or is broken, an expert toilet installer in Seattle will have the right tools and skills to identify and fix the issue. Here are some obvious benefits of hiring an expert to install toilet plumbing:

Available for emergencies
A professional team for toilet repairs and replacements is always available near you and can do repairs and replacements in emergencies.

The right tools and equipment
Expert toilet plumbing installers have the right tools to detect damage or leak and make repairs on the spot.

Certified and skilled experts
Professional services have trained and insured skilled professionals specifically trained to handle toilet plumbing without causing damage or errors in replacement.

Safety first approach
Plumbing is an extensive system that runs throughout the house. If a leak is mistreated, water can reach your electrical wires and system and cause a short circuit. Professional plumbing installers and repair services understand these risks and operate accordingly.

Detecting underlying issues
A clogged or faulty toilet may mean there is some other issue with your plumbing. Experts will be able to identify these issues, so they don't cause further harm to your plumbing system.
Replacing an existing toilet requires dismantling and removing it before a new one can be added. This requires skill and expertise so your plumbing remains intact, and the job is done swiftly.
A poorly installed toilet will give you issues for years to come, and you don't want that. So you should hire experts for new toilet installation in Seattle.
How Much Does Toilet Installation in Seattle Cost?
Toilet installation is a complicated business, requiring the plumber to spend almost half their day installing a new toilet. It can take more time, depending on the kind of toilet that needs to be installed.
The average cost to install a new toilet in Seattle is around $530. Costs can range between $112 to $1130 depending on the extent of the work required. A good plumbing expert will assess the project and give you an estimate of how much the replacement or repair will cost.
You should consider the above cost before you engage a professional team.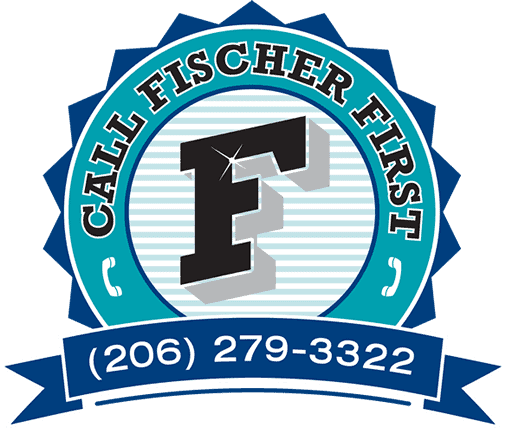 Find a Plumber in Seattle
Plumbing is a sensitive and extensive part of your house, and you should do thorough screening and research before hiring a plumber. Here are some steps you can take to find a trusty plumber:
Ask for experience and certifications
Ask friends and family to refer a plumber
Meet potential plumbers before hiring
Check reviews for potential plumbers online
Get quotations from different plumbers
The above tips and tricks will help you find the right plumber. However, you can always engage a full-service plumbing company like Fischer Plumbing.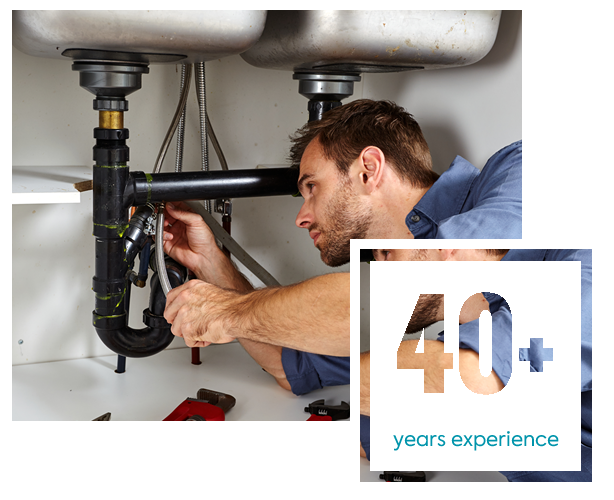 Great Reasons to Choose Fischer Plumbing
Fischer plumbing has been working as a full-service toilet replacement service in Seattle for over 40 years. We understand and respect our clients' time and privacy and ensure that we install your new toilet as soon as possible.
Our trained, licensed, and insured experts ensure that your routine is restored to normalcy as soon as possible, and we cause the least disruption while installing a new toilet.
Our experienced team is just a simple call away. You can reach out to us if you need a new toilet installed or an old one replaced.
Frequently asked questions
It costs between $112 to $1130 to install a new toilet in Seattle. The actual cost depends on the extent of work required and the kind of toilet installation needed.
You will need to engage an expert toilet installation service in Seattle to install a new toilet in your home or building. Toilet plumbing replacement and installation require a good amount of skill and the right equipment.
The average cost of installing a new toilet in Seattle is $530. Your plumber will assess the damage and the extent of the work required and quote an appropriate price.
To install new toilet plumbing, you will need to contact a local plumber who offers toilet installation or toilet replacement in Seattle. Ensure they are professionals and have the knowledge and tools to get the job done well.
Contact us for all your plumbing needs
If you have a project that needs handling, big or small, call us today at 425-786-0096. Together, we can resolve your situation quickly, effectively and professionaly.
If you have immediate plumbing issues that need to be addressed please call vs. filling out this form. 206-279-3322
Please use this form for non-emergencies. If you have a plumbing emergency, call us right away at any of the numbers listed.