Plumbing Repairs
and Installing
Plumbing Repair and Installing Solutions
Fischer Plumbing is a full-service plumbing company that can help with a range of repairs and installation solutions for homes or companies, which include:
Drain cleaning and repair
Water line installation and repair
Furnace installation and repair
Garbage disposal and repair
Kitchen and bathroom remodeling
Gas piping
And more!
Looking for a plumber to repair a plumbing issue or to install a fixture in your residential home or your company, but don't know where to start? Discover how Fischer Plumbing, a local Seattle plumbing business, can provide plumbing repair services and installation of plumbing. Whether you want service and repair plumbing or plumbing design and installation, there are many benefits that come from using an expert plumber's services.
Plumbing services and repairs don't have to be a hassle to arrange and get done. Explore how plumbing repair specialists can provide you with the solutions and servicing you need for a range of problems that arise within owning a fully functioning modern home or building.
Residential Plumbing Installation and Replacemen
Plumbing repairing done by a skilled professional repairman is imperative if you want an installation or replacement done well and to the highest standard. Your residential home may need a repair now and again or perhaps requires a replacement done so having your go-to plumber on call to support you who is an expert and has an affordable price is key.
Hire a plumber in Seattle that will do a good plumbing job and get your home plumbing running smoothly and efficiently!
Plumbing Services and Solutions
Whether you are in need of an emergency plumbing service or are just after some advice and a solution for a plumbing issue that you may be experiencing in Mercer Island, hiring a plumber like Fischer Plumbing is more than happy to assist you.
They can help you detect where a leak may be coming from, turn up ASAP for an emergency, and help you with any remodeling that is being done in your home. Fischer Plumbing's number one priority is that you are completely satisfied with the job, so you can rely on them for all of your plumbing needs to guarantee a successful solution and result.

Top quality parts
Only have the best products used in the installation of your plumbing. Fixtures such as your toilet get used daily, so you need the best parts to ensure its longevity.

Top knowledge and skills to do the job
Fischer Plumbing has 40 years of experience, therefore your plumber will have a wealth of knowledge and be able to come up with the best solutions to any problems as well as do the installation correctly and efficiently.

Emergency service available
Sometimes a job needs to be done now! Just call up Fischer Plumbing and they will arrange an installation or repair as soon as possible.





Hire the Plumber Near You
Hiring a plumber near you so they can arrive quickly and get your plumbing issues sorted out. Looking to hire plumbers so do not have to be difficult, for a local Seattle plumber just contact Fischer Plumbing to receive a confident plumb job.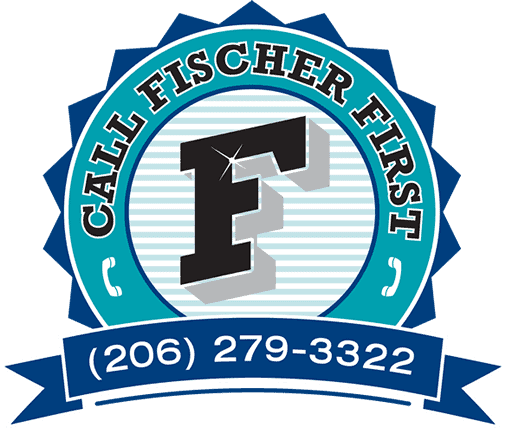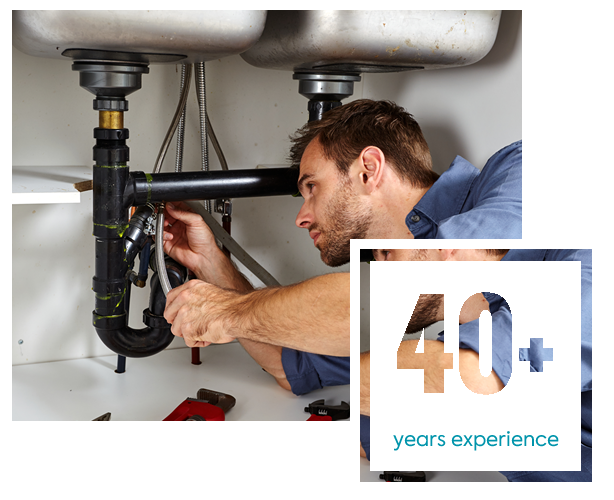 Great Reasons to Choose Fischer Plumbing
Fischer Plumbing was founded way back in 1977 and has been a successful plumbing company throughout its evolution. With over 40 years of experience and your satisfaction being their number one priority, you can trust that you are in great hands for all your plumbing needs.
Frequently asked questions
The cost of a plumbing repair can vary depending on the job. Contact Fischer Plumbing to request a quote or call the team to have a chat if there is an urgent plumbing issue that needs to be addressed straight away.
The cost to install new plumbing can depend upon what is being installed and many other factors. Contact Fischer Plumbing to receive an accurate estimate on what price your installation may come to if you are located in the Seattle area.
To install plumbing, give Fischer Plumbing a call so they can professionally install your plumbing efficiently and with their years of expertise on hand. Don't try to DIY it yourself. Let a plumbing repair specialist and installer do it for you.
Fischer Plumbing can give you a quote on how much your plumbing installation will be once they are aware of what needs to be done to do the installation. Give them a call or fill out the form on their website to find out the cost.
We do plumbing as far north as Everett and as far South as Renton. We also travel east as far as Woodinville and Issaquah. Please call us if you would like to know about providing plumbing services in your community.
Yes, we love to support non-profits, from Churches to Volleyball Teams, Little League, and our local roadside clean-up crews, we love to help out where we can.
Contact us for all your plumbing needs
If you have a project that needs handling, big or small, call us today at 425-786-0096. Together, we can resolve your situation quickly, effectively and professionaly.
If you have immediate plumbing issues that need to be addressed please call vs. filling out this form. 206-279-3322
Please use this form for non-emergencies. If you have a plumbing emergency, call us right away at any of the numbers listed.