How to Find and Close The Emergency Water Shut-Off Valve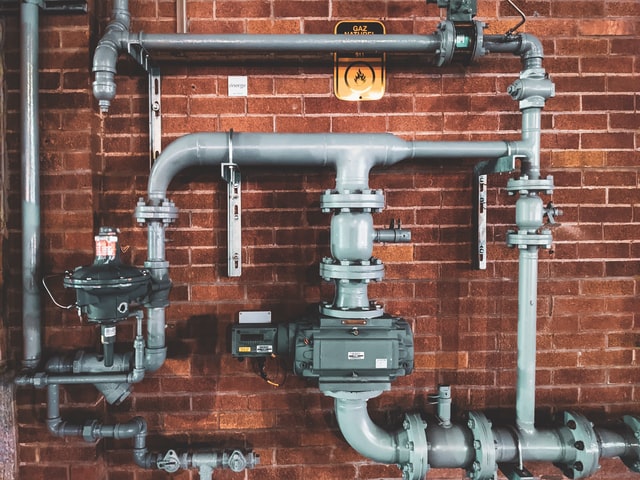 It happens to almost every homeowner at one time or another - the leaky pipe. Although sometimes it's an easy fix, other times, like when you look up and see a soggy ceiling or water is streaming out of a wall, you have an emergency on your hands. You must know how to shut off your water supply - and quickly to avoid further damage.
How to Stop Water Using a Sink or Washer Water Shutoff Valve
In our series on emergency plumbing - we have discussed the clogged drain and the burst pipe. Part 3 will help you deal with shutting off your water supply, usually because you have sprung a leak!
Remembering that all the water that travels through your pipes is usually under pressure, if  you spring a leak, there is no time to waste to attempt to stop it. The very first thing you need to do is locate the shut-off valve.
Sometimes that is simple, especially if it's a leaky pipe under the kitchen or bathroom sink. It's usually located right next to where the pipes enter the sink, on the bottom and is most often plastic or chrome-plated - one for cold water and one for hot. Turn it counter clockwise. If it's stubborn or stuck, use a pliers.
Washing machines are usually fairly simple, many have a valve that you just push down.
Your hot water heater has a valve, too - which is your cold water. That needs to be turned off.
How to Shutoff Your Main Water Valve
In the event you cannot find the valve near a fixture, you will have to shut off the water supply to your entire house. Usually the shut off valve is located very close to where the cold water pipe enters your home. If you live in a warm climate, it's probably outside; colder climate, look inside. In most cases it is red and round and needs to be turned clockwise.
One very important tip about shutting off your water supply - NEVER try to control the amount of water entering your home or a fixture above as we described. The shut off valve needs to be either completely ON or completely OFF!
If you are having challenges locating your water supply shutoff valve or need help, do not hesitate to give us a call. We can help.
We are a full-service plumbing company that does all home service plumbing and sewer repairs.
This can be anything from drain cleaning, toilets, or sink replacement to rootering drains and repairing sewer lines. When it comes to plumbing, we do it all, just call us at (206)-279-3322
We care about your health and continue to serve our customers safely through the CDC COVID-19 protocols.
Office hours are 8 AM to 4 PM, after-hours emergency calls are very limited with current labor shortages, we cannot guarantee the ability to provide after-hours plumbing services. We will do our absolute best to accommodate your needs.
We are an hourly shop and charge time and material for most of our plumbing services. This is a more cost-effective process for our customers and most other plumbing companies charge overinflated prices and they have much higher profits as a result.
We do plumbing as far north as Everett and as far South as Renton. We also travel east as far as Woodinville and Issaquah. Please call us if you would like to know about providing plumbing services in your community.
Yes, we love to support non-profits, from Churches to Volleyball Teams, Little League, and our local roadside clean-up crews, we love to help out where we can.