Plumbing Services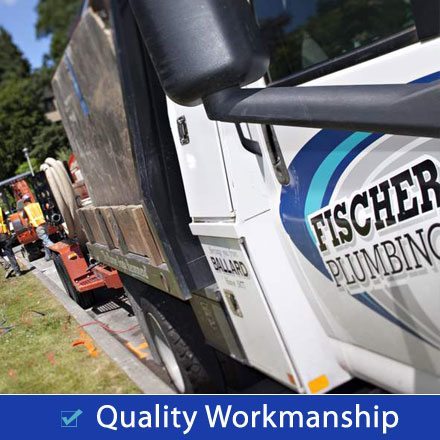 At Fischer Plumbing we provide a full variety of services ranging from drain cleaning and root clearing to complete repiping and commercial sewer replacement.
As service plumbers in the Seattle / Eastside market for over 30 years, we've built our reputation with quality service and value in our customers. We take pride in creating innovative and cost effective ways to help our customers with their plumbing issues. Our neighbors in Seattle area have invited our courteous and skilled technicians into their homes and businesses for a generation. If you need a plumber, simply call us and we'll be there for you.
Give us the opportunity to serve you!
Plumbing Services We Provide
Toilet Repairs
Faucet Leak
Plumbing Leak
Plumbing Emergency
Sewer Line Repairs
Trenchless Sewer Repair
Sewer Line Process
Sewage Repair
Sewer Problems
Sewer Locating Service
Repiping PEX
Copper Repipe
Commercial Repipe
Locating Services
Sewer Video Inspection
Clogged Drains
Rooter Roto Services
Unclog Clogged Drains
Drain Cleaner Chemicals
Flooding and Freezing
Water Heaters
Hot Water Heaters
Gas Water Heaters
Electric Hot Water Heaters
Tankless Water Heaters
Broken Pipes
Frozen Pipes
Water Main Installation
Basement Pumping
Sump Pump Repair