Sewer Locating Service
In Seatlle
Whether you need to add more plumbing to your commercial or residential property or suspect a leak, locating a sewer line can be quite tricky, even if you have the blueprints from the local authorities. When the need arises, you don't have to dig holes and do this yourself; instead, it is time to call professional sewer location services and let them handle the rest.
When you need to make a change to your underground sewer line, or you need to have repairs done. The first step is to locate the sewer line. Gone are the days when you needed to dig holes and excavate the ground to find the sewer line.
It is highly not recommended to dig holes that can disrupt other systems, such as fiber optics lines in the ground.
Sewer line locating is the process through which professionals locate sewer lines using modern technology.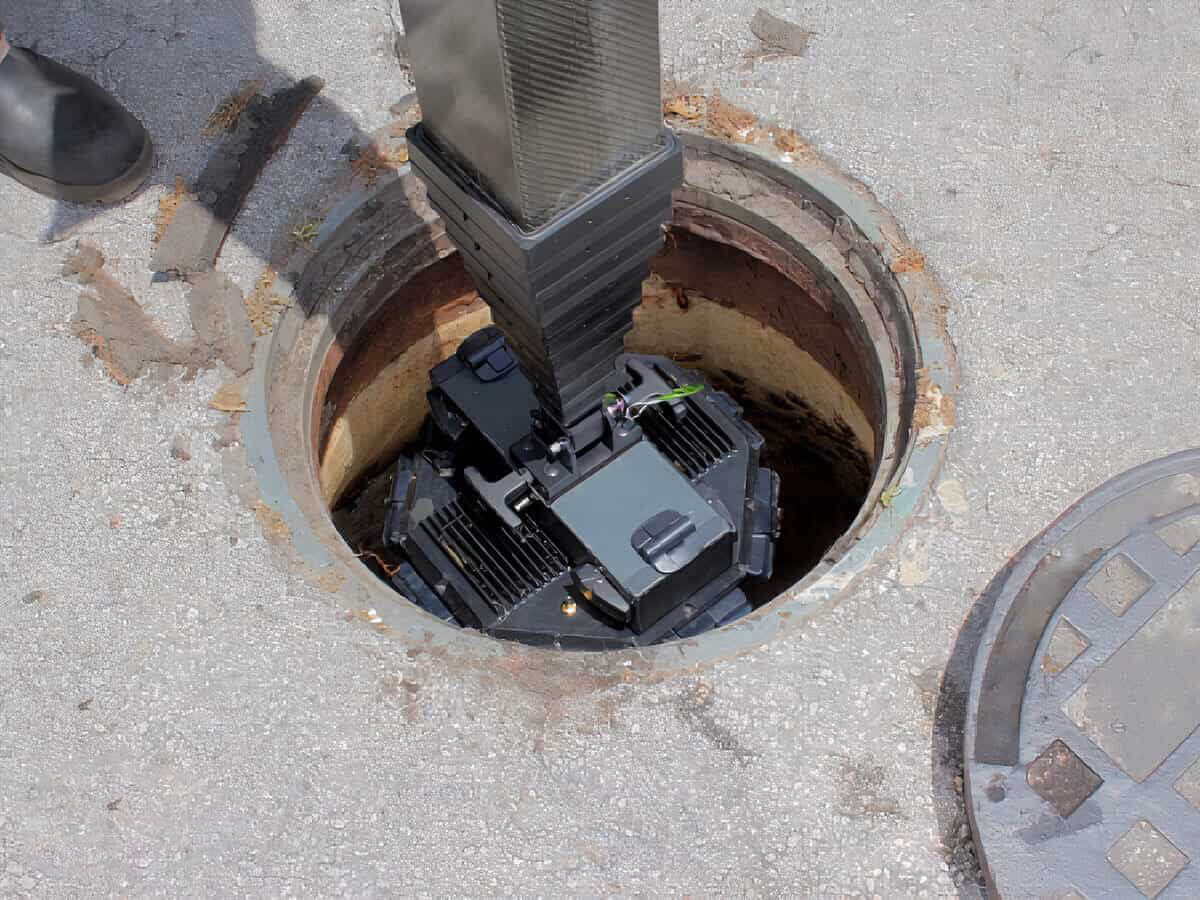 Methods for Sewer Line Locating
It is time to locate sewer lines if you suspect a sewer line leak or need to upgrade it. There are majorly four ways of going about this:

If you're not the house's first owner, chances are that the previous owner has had some experience finding sewer lines. You can always call them and ask them if they can point out the location of the underground utility pipelines for you.

Most cities have gone through extensive underground pipe mapping and have blueprints to locate sewer lines for you. You can call the city to get a hand on these maps if they are available, which will help you find the sewer lines for your home.

So a rule of thumb is that most sewer lines exit either in the front or back yard. You can remove some bits of ground to explore and locate the line, but this is highly not recommended as it will cost time, effort, and money.

Hire Professional Sewer Line Locator Services
If you have extensively tried and exhausted all options to find sewer lines in your house, then it's time to call the professionals and let them handle the job. Professionalists will have the experience, knowledge, and equipment necessary to locate your sewer lines quickly without even doing any digging.
Why Are Private Services Needed?
It is always best to let professionals locate sewer pipes in Seattle and make the necessary changes or sewer pipe repairs.
You may be able to call the city or use other location methods to know where the line is, but you will still need the right equipment to identify the issue and make the repair or replacement.
If you aren't a professional plumber, it will only cost you extra money to gather all the equipment, and if something goes wrong, you can damage your entire house's plumbing. So, you should let a professional sewer locator service in Seattle do the job.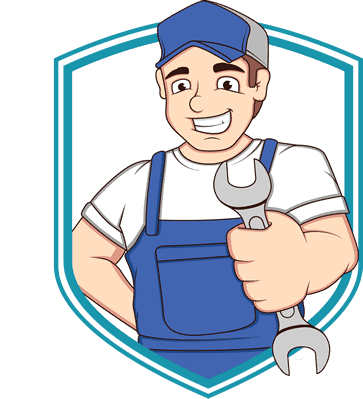 Three Steps Of Sewer Locating Service
Knowing what equipment professionals will use and for what process is always good.
A pipe detector is inserted through a sewer cleanout or a drain. This device is used to locate the sewer line.
Mapping out The Sewer Line Location
When a pipe detector is inserted into the pipe, it will give a beep-like sound when it locates the sewer line. The plumber will mark the exact location of the sewer line by placing a marker like a flag on it, so they know where to dig if the need arises.
Camera Usage to Diagnose Problem
Digging is not the first response when the sewer line is located. A professional drain pipe location service will insert a camera down the sewer line to determine whether digging is necessary.
So, before digging a hole in your lawn, professionals like Fischer Plumbing will always do a camera inspection first.
Sewer line detection is a very complicated and sensitive process and requires specialist underground utility locating methods and equipment. These include:
Camera

GPR Pipe Locator
A Handheld Radio Transmitter
Looking for expert sewer line locator services in Seattle? Fischer Plumbing has extensive experience and all the right equipment.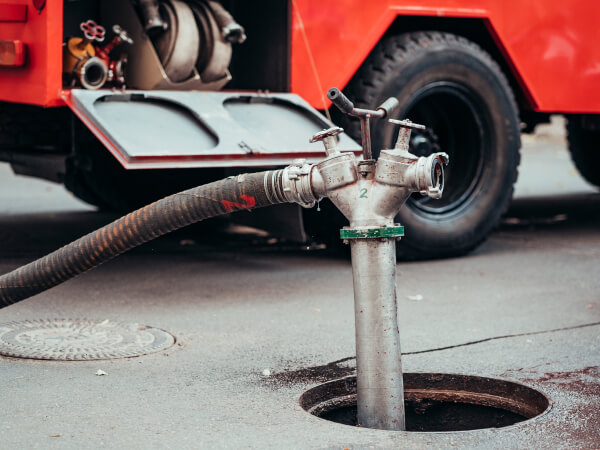 The Benefits of Sewer Location Services
Finding a sewer line becomes critical when you suspect leakage, clogs, or any other problem with your sewage line. Your sewer line is a sensitive and critical part of the plumbing infrastructure, and you should hire a professional sewer drain locator service.

The sewer drain location requires specialist sewer locator services equipment, including cameras and GPR pipe detectors. This kind of equipment is expensive and is owned by a professional drain locator service. So, you should hire professional services instead of investing in such equipment for a one-off instance.

When something goes wrong with a sewer line - a plumbing specialist will not only locate the sewer line and make the repairs but also look for any other significant risk factor. This allows them to proactively determine any issues that may happen in the long run.

Trained & Insured Professionals
Professional sewer pipe locator services in Seattle have trained, licensed, insured professionals that understand sewer line structures and quickly make the necessary repairs. These professionals are also insured, so you will not have to bear the extra expenses if something goes wrong.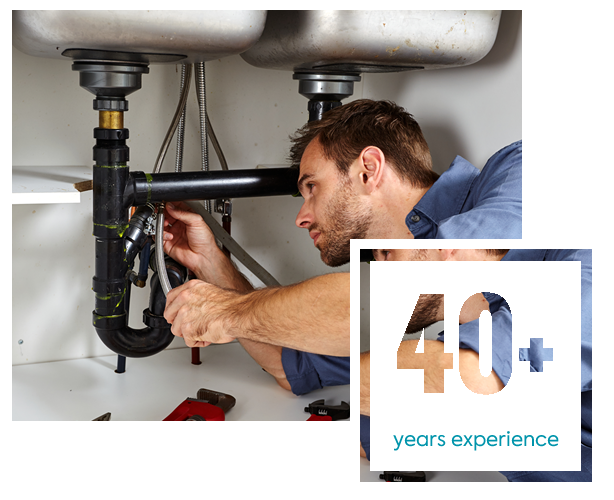 Great Reasons to Choose Fischer Plumbing
Fischer Plumbing has been operating in greater Seattle for over 40 years. We are plumbing veterans specializing in sewer line locator services and have the right equipment and trained professionals to help locate your sewer line and determine the cause of the problem with the sewer line. If you suspect an issue with your sewer line, our experts are just a call away.
Frequently asked questions
There are many steps you can take to locate your sewer line. This includes calling the city, calling the previous owner of the house if applicable, or hiring a professional drain locator service.
A sewer pipe locator is inserted through a sewer cleanout or drain to determine the exact location of a sewer line. Once it detects the location, it starts beeping to let the specialist know the sewer line's location.
Sewer lines in Washington state and, by extension, Seattle are not supposed to be less than 12 inches below ground level.
You can find research and find the existing sewer infrastructure in the Development Services Officer's (DSO) water and sewer map available on the official Seattle city website.
Contact us for all your plumbing needs
If you have a project that needs handling, big or small, call us today at 425-786-0096. Together, we can resolve your situation quickly, effectively and professionaly.
If you have immediate plumbing issues that need to be addressed please call vs. filling out this form. 206-279-3322
Please use this form for non-emergencies. If you have a plumbing emergency, call us right away at any of the numbers listed.