Seattle Sump
Pump Services
Seattle sump pump installers safeguard your property from water damage and basement flooding. Understanding the purpose and benefits of sump pump services, as well as the reasons for sump pump failures, is essential. Fischer Plumbing, a trusted provider and professional sump pump installation company in Seattle, offers reliable sump pump replacement and repair services. From diagnosing issues to installing and maintaining sump pumps, Fischer Plumbing ensures your property remains protected from water-related disasters.
Understanding the reasons behind sump pump failures is crucial for homeowners. Some common causes of sump pump failure include power outages, mechanical malfunctions, improper installation, switch problems, clogged discharge lines, and lack of maintenance. Identifying these issues early on and addressing them promptly can help prevent potential basement flooding and water damage.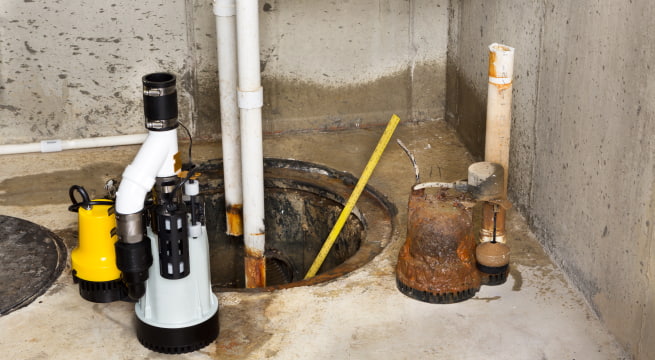 Fischer Plumbing offers comprehensive sump pump solutions to keep your property safe and dry. Our services include:

Professional Sump Pump Installation
Our experienced technicians ensure proper sump pump installation, considering your property's specific needs and layout. We assess water table levels, pump capacity requirements, and discharge options to provide a customized solution that meets your needs.

Sump Pump Repair
Fischer Plumbing's skilled technicians are equipped to repair sump pumps efficiently. We diagnose and fix various issues. Regular maintenance services are also available to ensure your sump pump remains in optimal condition, ready to handle any water intrusion.

Battery Backup Systems
To provide added protection during power outages, we offer battery backup systems for sump pumps. These systems ensure continuous operation even when the electricity supply is interrupted, keeping your basement dry and minimizing the risk of water damage.
Cost of Sump Pump Services in Seattle
The cost of sump pump services in Seattle can vary based on factors such as the type of sump pump, the complexity of the installation or repair, and additional features required. It is essential to consult with professionals like Fischer Plumbing for accurate cost estimates tailored to your specific needs. Investing in professional sump pump installation and repair services is a cost-effective measure to protect your property from potential water damage and costly repairs.
Why Choose Fischer Plumbing?
You can rely on Fischer Plumbing's knowledge and experience to handle various sump pump problems and provide lasting solutions. We take pride in our dedication to providing top-notch work, using innovative methods and supplies to ensure the durability and efficiency of your sump pump system.
We recognize the urgency involved when sump pump issues arise, and we provide rapid, attentive service to address your concerns and save your home from potential flood damage. Your satisfaction is our main priority, and with our professional approach, open communication, and commitment to offering dependable sump pump repair and service, we go above and beyond to meet your expectations.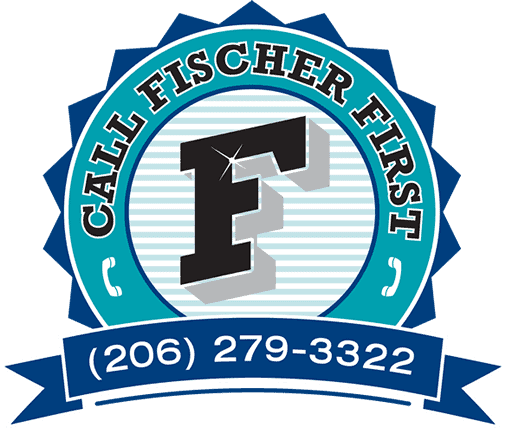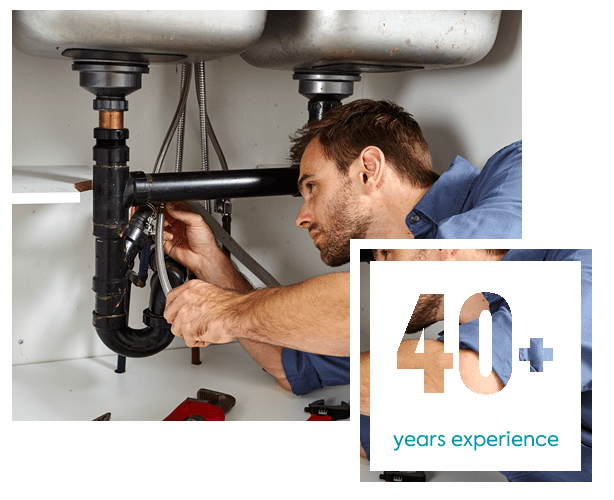 Try Fischer Plumbing Services
With over 40 years of experience, Fischer Plumbing has a proven track record of delivering exceptional sump pump services in Seattle. Invest in the expertise of Fischer Plumbing for all your sump pump installation, repair, and maintenance needs in Seattle.
Our team of skilled technicians is ready to protect your property from potential water damage and provide you with peace of mind. Contact us today for reliable sump pump services in Seattle.
Frequently asked questions
Sump pumps should be serviced at least once a year to ensure optimal performance and prevent unexpected failures. Regular maintenance includes inspecting the pump, checking the float switch, cleaning the intake screen, and verifying proper operation.
The service life of a sump pump can vary, but a well-maintained pump typically lasts between 7 to 10 years. Regular maintenance and prompt repairs can extend its lifespan and ensure effective water management in your basement.
It's best to hire a professional plumber with experience in sump pump installations for sump pump installations. Qualified and licensed plumbers have the expertise to ensure proper installation and compliance with local building codes and regulations.
The labor cost for sump pump installation in Seattle can vary depending on factors such as the complexity of the installation, the type of sump pump, and any additional features required. It is recommended to contact a reputable plumbing service provider like Fischer Plumbing for a detailed estimate tailored to your specific needs.
Contact us for all your plumbing needs
If you have a project that needs handling, big or small, call us today at 425-786-0096. Together, we can resolve your situation quickly, effectively and professionaly.
If you have immediate plumbing issues that need to be addressed please call vs. filling out this form. 206-279-3322
Please use this form for non-emergencies. If you have a plumbing emergency, call us right away at any of the numbers listed.