Garbage Disposal Repair
and Installation
Got a garbage disposal? Chances are that you don't fuss about it because all it does is get rid of the scraps of food remains, right? Well, your garbage disposal is a very complex system that has mechanical parts. It's also attached to the most used sink in the house, which is your kitchen. So, wear and tear are natural.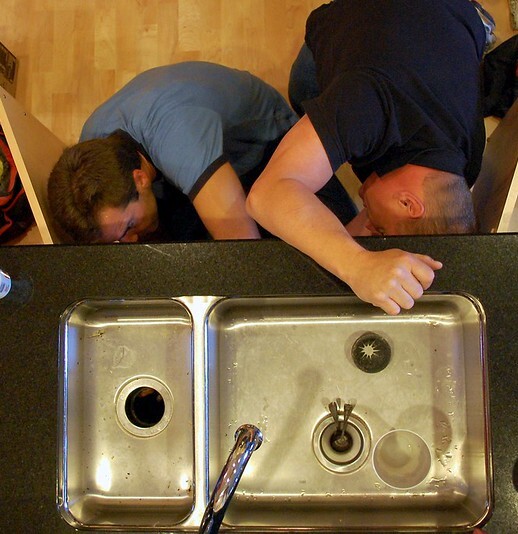 You should never try to repair your garbage disposal yourself because it can lead to serious hand injury. If you suspect you need garbage disposal replacement or repair, you need to call a professional team of garbage disposal plumbers to come in and help you.
Disposal Services Near Me
Your garbage disposal has a tough job. All food scraps go through it, and it has mechanical and technical pieces that are constantly at work. Even the best garbage disposals are susceptible to plumbing issues and wear and tear problems.
Whether you require garbage disposal repair, installation, or unclogging services, you should engage a garbage disposal repairman near your location.
It is important that your garbage disposal is up and running quickly. An expert residential garbage disposal replacement and repair service like Fischer Plumbing can help get your garbage disposal fixed as soon as possible to save you from any inconveniences.
Commercial Garbage Disposal Repair Services Near Me
Commercial garbage disposals have an even tougher job and definitely more usage than residential ones. Establishments such as hotels, restaurants, or even offices that have kitchens rely on their garbage disposal units to get rid of the food scraps when doing the dishes. Having a lag in disposal plumbing can turn into a big problem very quickly.
If a damaged garbage disposal is allowed to run constantly, it can cause issues to the overall plumbing, like the creation of clogs which will end up costing you even more for repair.





Signs Your Garbage Disposal Needs To Be Replacement
As long as your unit is running and chewing up the waste without any unusual sounds or getting stuck, it's in working condition. However, the moment you start smelling something foul and hearing weird noises with scraps that aren't getting disposed of, it's time to call in a professional
Here are a few telltale signs that your garbage disposal needs repair or replacement:
Garbage Disposal is Making Loud Noises. Garbage disposal units are usually not very noisy. The blade works swiftly and gets rid of the garbage quickly. However, if your unit is making noise, there is a high chance that something is disrupting the blade mechanism. There can be an object in the cylinder, or the blades might have loosened up. If you suspect that your unit is louder than usual, do not put your hands in the unit to test. Always call a professional when you are looking to install a garbage disposal or repair an existing one. A garbage disposal service has the tools required to dislodge anything stuck in the blades or to tighten the loose blades.
Leaking Garbage Disposal. When your garbage disposal is running fine, it shouldn't have any leaks. The most common site for a leak is the sink flange connecting the sink with the disposal unit. The solution for this may be to tighten the flange or apply a better plumber's putty to seal the drain hole area. If the actual unit has a hole in the case, you have a far more complicated issue on your hands. This is quite common when something sharp, like a bone or a knife, damages the case and creates a hole. This problem is seen mainly in older units. There can be a leak around the dishwasher connection or the drainpipe as well. The clamps may have dislodged, or the bolts may need tightening. You will need to engage a trusty garbage disposal replacement service near you to assess the situation and either repair or replace the unit as needed.
Smelly Garbage Disposal. Your garbage disposal is supposed to be effective in getting rid of food remains and ensuring that the smell goes away as well. There can be an occasional smell coming from certain stubborn food particles getting stuck in the grinding cylinder. You can remove these using natural cleaning products like lemon, baking soda, and vinegar. However, if you are constantly experiencing foul odors coming from your unit. It is time you had a professional garbage disposal repairman take a look at it.
Garbage Disposal Unit is Jammed. Once in a while, you may end up disposing off way too much food at the same time and cause your unit to clog or jam. Each brand of the garbage disposal unit has its own function that allows it to turn off when the motor or the blade starts to jam. The newer models have a built-in mechanism that allows you to unjam the unit. The tiny slots underneath the unit have matching wrenches with them that can be used to unjam the unit. This may sound like a fairly straightforward process, but it's best that a professional garbage disposal service takes care of it.
Garbage Disposal Is Draining Slowly. It's typical for your garbage disposal to have issues with drainage. This can happen when a food particle can get stuck inside your pipes or the blades. Whenever this happens, it is best that you refrain from putting your hands inside the unit. You can get gravely injured if you go this route. It is recommended that you engage a professional to fix your garbage disposal. Professionally trained garbage disposal plumbers will have the tools to inspect and dislodge any blockages in your drainage pipes. Modern equipment and techniques allow these repairmen to contain the damage and ensure that your unit is up and running as soon as possible.
WHAT TO DO IF YOU THINK YOU HAVE A SEWER PROBLEM




Garbage Disposal Replacement
A garbage disposal unit is used constantly throughout the day. It is a piece of machinery that is subjected to a lot of wear and tear. It is natural for it to get damaged beyond repair at one point in time.
When this happens, you will require professional and trained help to replace it. It is quite a tricky job to replace a garbage disposal because there is limited space to move around, and technique is required to fit the unit in properly.
You will obviously get a new unit at a price and it's essential that you have the right garbage disposal replacement service to uninstall your old unit and install the new one.
A local garbage disposal plumbing service can easily assess the requirement and let you know the price to install a garbage disposal. They will also take care of the installation in a hassle-free way.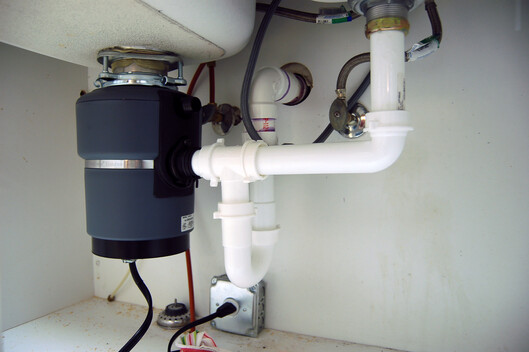 The Benefits of Garbage Disposal Repair and Installation Services
No matter how experienced you are at DIYs, nothing beats getting your garbage disposal repaired or replaced through people who are trained to do it. Your garbage disposal comes at a cost and it is also used quite frequently. It is important that you keep it maintained regularly and also have it repaired as soon as there are early signs of damage.
Here are some obvious benefits of hiring a garbage disposal repair and installation service:

Experience
Garbage disposal units are composed of different components. They have tiny mechanical aspects. Experienced garbage disposal plumbers have experience working with different kinds of brands of these units and all kinds of problems that can happen with these units.

Emergency Response
Having a garbage disposal that doesn't work properly can be a nightmare in both residential and commercial settings. Naturally, you will need immediate assistance with repair or replacement. A local garbage disposal repair service will be able to reach your location immediately, and make repairs or do replacements swiftly.

Professional Equipment
There are certain tools and equipment required to repair or replace a damaged garbage disposal unit. Homeowners don't happen to just have all this equipment lying around. Professionals carry these tools around with them and also know exactly how to use them.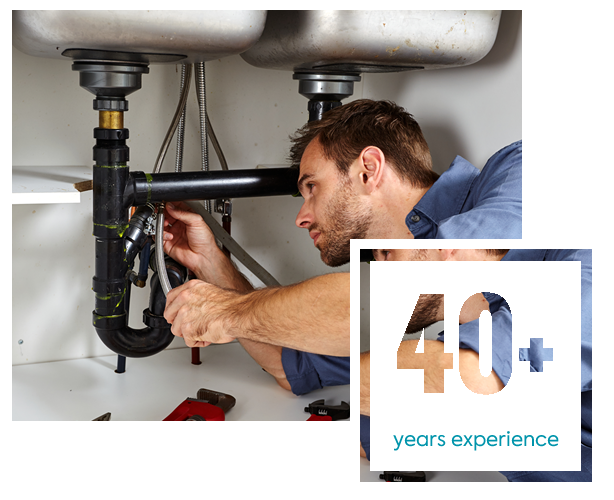 Great Reasons to Choose Fischer Plumbing
Fischer Plumbing has over 40 years of experience in providing expert garbage disposal repair and installation services to residential and commercial clients.
We have highly trained, licensed, and insured professionals equipped with the knowledge and skills required to deal with all issues related to garbage disposals. We value customer satisfaction and ensure 100% quality when it comes to work.
We carefully assess the damage and make the right recommendation based on our detailed assessment.
Frequently asked questions
The average cost of installing a garbage disposal is between $400 to $500. However, depending on the scope of the job, you may have to pay anywhere between $150 to $950. Read our article to see why you may need a garbage disposal replacement.
It takes an average of two to four hours to install a new garbage disposal unit. This involves the entire process of taking measurements and actually installing the new unit.
An average garbage disposal has a life expectancy of 10 years. Some may last beyond this time span but they do start clogging more often after this period has passed.
Garbage disposals that don't have any major damage to the structure can be good as new when a plumber repairs them. It is definitely worth repairing a damaged garbage disposal if there isn't major damage.
The need to completely replace a garbage disposal depends on the extent of the damage sustained by the unit. If there is structural damage, the unit is beyond repair and you should replace it.
Contact us for all your plumbing needs
If you have a project that needs handling, big or small, call us today at 425-786-0096. Together, we can resolve your situation quickly, effectively and professionaly.
If you have immediate plumbing issues that need to be addressed please call vs. filling out this form. 206-279-3322
Please use this form for non-emergencies. If you have a plumbing emergency, call us right away at any of the numbers listed.