Professional Faucet and Fixture Repairs and Installation Services
If we asked you to count the number of times you use the faucets in your home - you'd be quite surprised at the number. Your faucet undergoes a lot of wear and tear over time due to constant use.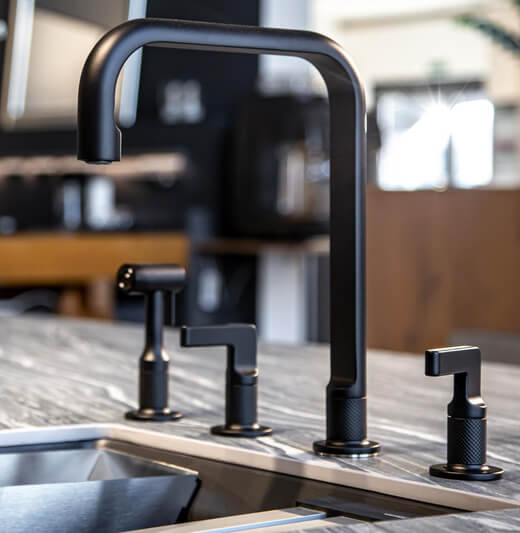 You don't really realize something has gone wrong with it unless it starts to leak or stops running altogether. By the time you get help to fix it, extensive damage is already done, and you end up having to replace the entire fixture.
We would recommend you always seek advice and help from a professional plumbing fixture repair service to ensure a long-term and effective solution. Let's take a deeper look into why your faucets might leak and why you should enlist the help of an expert to repair them.
Kitchen and Bathroom Faucet and Fixture Installation
Your kitchen and bathroom faucets should run efficiently and be leak-free. You may need a new bathroom or kitchen fixture installation for many different reasons.
This could include getting rid of a faulty fixture, adding a new kitchen or bathroom faucet to upgrade the look of the room, or simply adding in a fixture with new technology like auto-hand detection.
Whatever your reasons, you should leave this work to an expert bathroom and kitchen faucet installation service.





Why is My Faucet Leaking?
There are several reasons for you to reach out to a faucet plumber:
O-Ring Issues - A small disc that is attached to the screw holding your sink stem in place - the O-Ring can deteriorate and start to leak over time. Hard water, regular use, or just time can be the reason behind this. A simple faucet replacement can fix this issue.
Worn Washers - A washer is installed right next to the valve seat that connects the faucet with the spout. Washers experience constant friction when they grind against the valve seat every time you turn the faucet on. This constant friction can lead to leaks.
Valve Seat Corrosion - The valve seat connects the kitchen or bathroom faucet to the spout. It needs to be cleaned regularly to avoid water sediment buildup, which can corrode it. Sometimes, this corrosion can warrant a new kitchen or bathroom faucet installation.
Improper Washer Installation - If the washer was installed improperly, you would experience leaks from the faucet and your sink. Usually, any leaks that come from the handles are due to improper installation.
Worn Seals - inlet and outlet seals are important parts of disc faucets, but they can deteriorate over time due to sediment.
Loose Parts - The constant use of the faucet can leave the packing nuts and the adjusting ring in the stem screw loose. This can cause leaks around the faucet handle.
Damaged Plumbing - Damaged or broken pipes and plumbing issues can also cause your faucets to leak.
WHAT TO DO IF YOU THINK YOU HAVE A SEWER PROBLEM




The above-mentioned issues aren't the only ones you can encounter. You may also need a faucet plumber and installer for the following reasons:
No matter the issue, an experienced faucet and sink installer will be able to look at the problem and provide a viable and cost-effective solution for you. So it is best to call your trusted local faucet repair service rather than trying to tackle the issue on your own.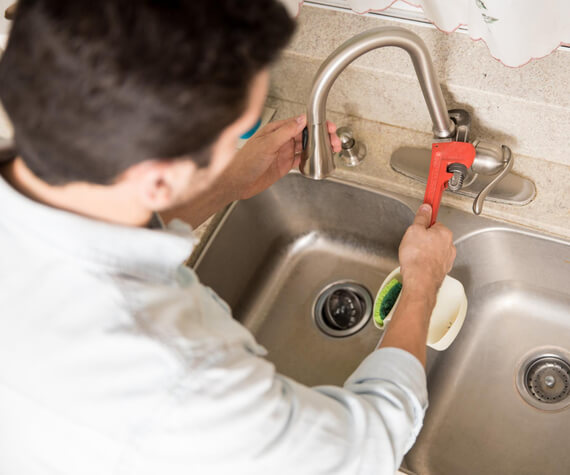 The Benefits of Faucet and Fixture Services
Unless you are an absolute pro at handling your own plumbing issues, you will need help from a professional for your faucet repairs and fixture replacements. Working with a professional has its benefits, such as:

Professional Tools
Faucet and fixture plumbers know the ins and outs of the plumbing system and have the necessary tools on hand to make quick repairs and replacements. They can also assess the damage using these tools and suggest the right way forward.

Emergency Services
A leaking faucet can quickly become a nightmare for you. The solution is simple - emergency repair. Engaging a local faucet repair and installation service gives you access to their emergency services that allow them to contain the damage in response to a call.

Prevention
While a plumber is great at fixing the damage already done, they are also very good at assessing your entire system and determining where future issues can occur. They can identify small issues that have the potential to turn into bigger problems and make the necessary repairs on the spot.
Call Fischer Plumbing Right Away And Get The Best Sewer Line Repair Service At Your Doorstep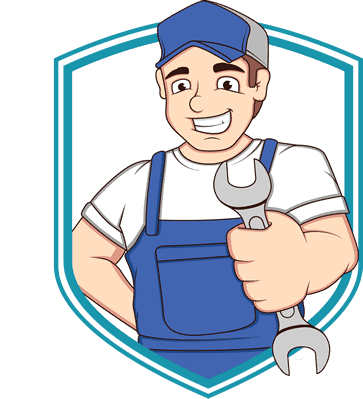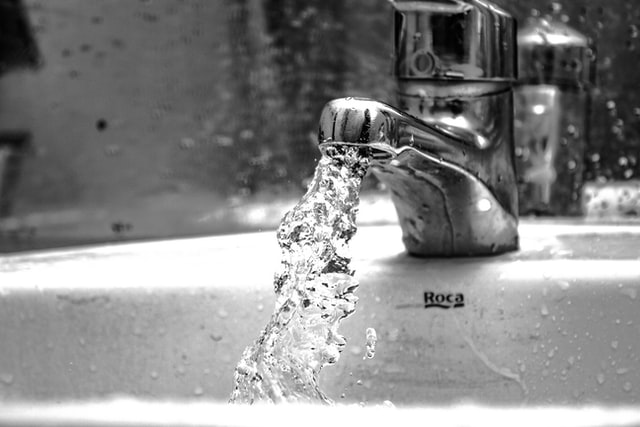 Faucet and Fixtures Repairs and Installation Cost
The cost of a faucet and fixture repair and installation will depend on a number of factors including but not limited to the following:
The extent of the damage
The style of the new faucet
The type of the faucet
Generally, the average cost of a new plumbing faucet replacement is $250. It can be as low as $150 and as high as $4000, depending on your requirements and the extent of repairs required before the installation. A professional faucet installation service will be able to take a look at your current faucet and sink and give you an estimate based on your requirements.
Replacing Old Plumbing Fixtures
Plumbing fixtures experience a lot of wear and tear due to years of usage and water sediment buildup. It is important that these are replaced from time to time to ensure the elimination of problems such as clogs, leakage, rusting, and low water pressure.
An expert plumber for fixture repairs and replacement will be able to assess your fixtures and suggest a replacement based on the damage.
Faucet and Fixture Repairs and Installation Near Me
A running or damaged faucet in a kitchen, bathroom and bathtub, etc needs immediate attention. It is best to engage a faucet plumber near your location so the repairs or replacement can be done timely to save you from much more costly damage. Fischer Plumbing serves as an expert faucet repair and installation service in the greater Seattle area.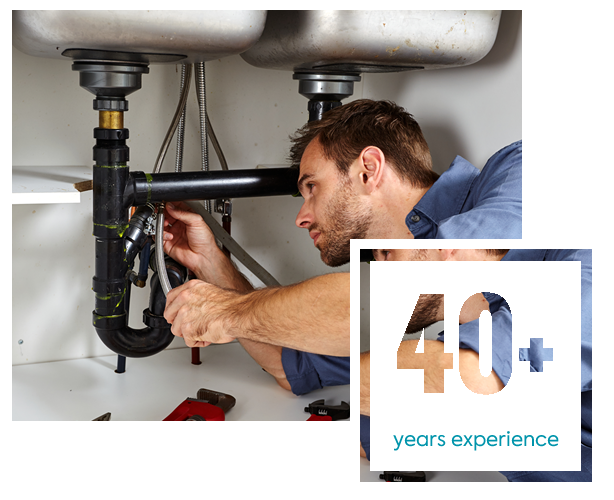 Great Reasons to Choose Fischer Plumbing
When it comes to faucet and fixtures repair and installation services in the greater Seattle area, Fischer Plumbing services are the obvious choice. We have over 40 years of experience helping clients with faucet and sink replacement.
As a professional service, we focus on delivering 100% satisfaction. We utilize advanced tools like video inspection to determine the root cause of the damage and provide comprehensive repair and replacement services for your kitchen and bathroom faucets and fixtures.
Our trusted, licensed, insured faucet plumbers are just a call away.
Frequently asked questions
It is best to hire a professional plumber to replace a faucet. You may encounter unexpected problems that can lead to more extensive damage if you do it yourself.
Plumbing fixtures are devices connected to a plumbing system to allow water drainage and delivery. These include showers, faucets, sinks, etc. These are exchangeable and must be replaced from time to time to maintain good water pressure and avoid other common issues such as clogs, rusting, etc.
Professional faucet plumbers are trained and have the tools necessary to install and repair faucets and other plumbing fixtures. Take a look at the article above to see why you need a plumber to install your faucet.
Office hours are 8 AM to 4 PM, after-hours emergency calls are very limited with current labor shortages, we cannot guarantee the ability to provide after-hours plumbing services. We will do our absolute best to accommodate your needs.
We do plumbing as far north as Everett and as far South as Renton. We also travel east as far as Woodinville and Issaquah. Please call us if you would like to know about providing plumbing services in your community.
Yes, we love to support non-profits, from Churches to Volleyball Teams, Little League, and our local roadside clean-up crews, we love to help out where we can.
Contact us for all your plumbing needs
If you have a project that needs handling, big or small, call us today at 425-786-0096. Together, we can resolve your situation quickly, effectively and professionaly.
If you have immediate plumbing issues that need to be addressed please call vs. filling out this form. 206-279-3322
Please use this form for non-emergencies. If you have a plumbing emergency, call us right away at any of the numbers listed.