Garbage Disposal Repair and Installation
GARBAGE DISPOSAL REPAIR AND INSTALLATION SEATTLE!
GARBAGE DISPOSAL REPAIR SERVICES IN SEATTLE!
You'd be amazed by how much garbage and waste the average household generates on a daily basis! According to Duke University Center for Sustainability, Americans generate 254 million tons of trash per year. That's 4.3 pounds of trash per person per DAY. Talk about a lot of garbage.
Garbage disposal systems have made our lives much easier. Instead of having to throw organic waste into plastic garbage bags (to rot in a landfill), we can simply eliminate it via our drainage systems. Thanks to garbage disposal systems, the waste can be chopped into particles small enough to flush down the drain. Those particles are eliminated when the waste water is processed and treated, thereby reducing the amount of waste sent to landfills and waste-to-energy facilities. In a way, garbage disposal units can help your home to "go green" a little bit more.
Did you know that as many as 50% of American households have garbage disposal units? Those garbage disposal units run full-time, so they're bound to suffer damage, get clogged, or break down. Who do YOU call when your garbage disposal has problems?
Fischer Plumbing is proud to call itself one of the premier services for garbage disposal repair and installation Seattle has to offer. With our help, you can get your garbage disposal unit installed and running in no time. We'll also repair any damage to your existing garbage disposal unit. Our goal is to ensure that you can deal with organic waste as effectively and environmentally-friendly as possible!
SIMPLE TIPS FOR MORE EFFECTIVE GARBAGE DISPOSAL OPERATION
Want to know what can go down your garbage disposal? You should ONLY dispose of:
Vegetable peels, skins, and ends
Ice cubes (this helps to clean the unit out)
Any food that is soft and easily chopped/mushed
Dish soap (to give the unit a pleasant smell and clean it out)
Here's what you should NOT throw down the garbage disposal:
Anything fatty or greasy
Banana peels and onion and potato skins
Egg shells
Animal bones
Any vegetable that is very stringy or hard (think celery, asparagus, and uncooked carrots)
Popcorn kernels (unpopped)
Seeds and pits of fruits
Follow this advice, and you'll keep your garbage disposal unit running well for years to come!
WHAT TO DO WHEN YOUR GARBAGE DISPOSAL UNIT BREAKS
DO NOT try to fix the garbage disposal unit yourself. You can seriously injure yourself if you're not careful!
Instead, pick up the phone and contact Fischer Plumbing. We'll immediately dispatch an experienced plumber, who will give your unit a once-over to determine the cause of the problem. Whether it needs to be replaced, repaired, or simply cleaned, we're happy to do the work for you. Our fully licensed, bonded, and insured professionals will have your garbage disposal unit up and running in no time.
With Fischer Plumbing, you get the best-quality garbage disposal repair and installation Seattle has to offer. Call us today and find out why we're the best at what we do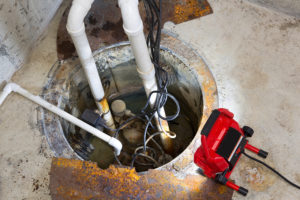 CONTACT US FOR SEATTLE SERVICE