Fun Facts About Seattle From Fischer Plumbing


Fun Facts About Seattle
Summer is officially here. Hopefully your drains are running smoothly, your toilets are flushing without an issue, and you are enjoying the warmer weather so many of us love.
Here at Fischer Plumbing, Seattle is our home base.  We thought you would like to know these 20 fun facts about Seattle and our city's rich history. So, here's some trivia to share with your friends.
1) Seattle is the home to nearly 500 houseboats, more than anywhere else in the United States.
2) Seattle's Pier 52 is the busiest terminal in the United States.
3) The Boeing Company, founded in the Seattle area by William Boeing, was originally a boat company. Mr. Boeing was fascinated with flying and airplanes.
4) In 1971 the original Starbucks opened in Pike Place market. If you are a mug collector, you can purchase an original mug here, from the largest coffee chain in the world.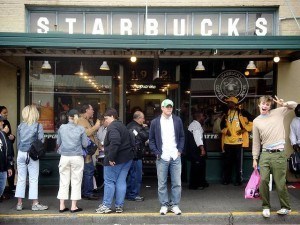 5) The land on which Seattle is built was previously uninhabited for more than 4,000 years.
6) The timber industry was the sole contributor to Seattle's first economic growth boom. Milled timber was shipped to San Francisco by early developers who converted a 1000 year old forest of trees into a 400 foot high pile of logs.
7) More than 25 million passengers a year pass through The Washington State Ferry System, which is the third largest in the world and the largest system in the United States.
8) The longest continuously running Farmer's Market in the United states is none other than at the Pike Place Market.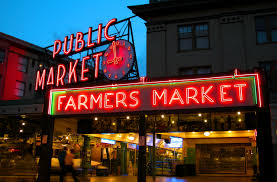 9) Seattle is the first city to employ policemen and policewomen riding bicycles around town to protect our citizens.
10) Speaking of biking, Seattle has more people per capita of similar sized cities who ride their bicycles to work (even in the rain!)
11) The only city in the world that has more glass-blowing studios than Seattle is a small island off the coast of Italy called Murano.
12) Believe it or not, the citizens of Seattle boast the most sunglass purchases than any other city in the United States.
13) Seattle's first and only female mayor in the United States was elected in 1926; Bertha Landes. Since then, all of Seattle's mayors have been male.
14) Seattle is the birthplace of music legend Jimi Hendrix.
15) Seattle was the first city in the United States to play a Beatles song on the radio.
16) The Space Needle began as a sketch on a napkin by Edward E. Carlson in 1959. Mr. Carlson has a vision of a futuristic focal point for the World's Fair, whose theme was the 21st Century and was inspired by the Stuttgart Tower in Germany.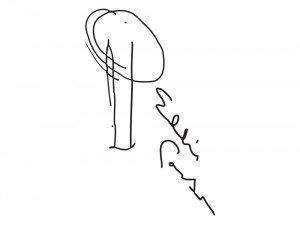 17) In 1914, the Smith Tower, a 42-story building was erected making in the tallest building at the time west of the Mississippi River. Today, the top floors are condominiums.
18) Seattle is home to the first gas station, opened on  East Marginal Way in 1907.
19) Bill Gates, former chairman and co-founder of Microsoft makes his home in nearby Medina. Considered the United States' wealthiest man, he has a net worth of $78.9 billion.
20) Seattle is ranked the most literate city in the country, with the highest percentage of residents with a college degree or higher. Maybe that is why The Seattle Public Library system has the highest percentage of library card-holders per capita in the country.
Do you know any fun facts or trivia about Seattle? Share them with us.
We are a full-service plumbing company that does all home service plumbing and sewer repairs.
This can be anything from drain cleaning, toilets, or sink replacement to rootering drains and repairing sewer lines. When it comes to plumbing, we do it all, just call us at (206)-279-3322
We care about your health and continue to serve our customers safely through the CDC COVID-19 protocols.
Office hours are 8 AM to 4 PM, after-hours emergency calls are very limited with current labor shortages, we cannot guarantee the ability to provide after-hours plumbing services. We will do our absolute best to accommodate your needs.
We are an hourly shop and charge time and material for most of our plumbing services. This is a more cost-effective process for our customers and most other plumbing companies charge overinflated prices and they have much higher profits as a result.
We do plumbing as far north as Everett and as far South as Renton. We also travel east as far as Woodinville and Issaquah. Please call us if you would like to know about providing plumbing services in your community.
Yes, we love to support non-profits, from Churches to Volleyball Teams, Little League, and our local roadside clean-up crews, we love to help out where we can.