When you hear the term "rooter service", you probably imagine that it is related to internet installation. It is actually a term used in the plumbing field, and it is related to the pipes and drains in your home. Luckily, Fischer Plumbing is here to explain what rooter service actually means and why you may need it in your home.
In this article, we will explain the notion of rooter and plumbing service, so you will know when your system requires it, and what to expect from it.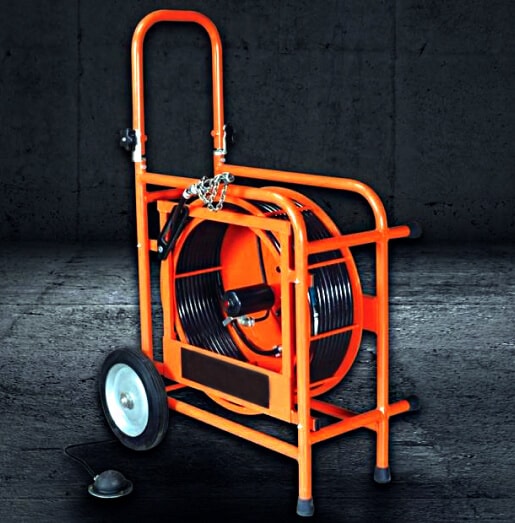 What Do Rooter Services Mean In The Field Of Plumbing?
This type of service actually refers to the issue that can occur with sewer lines and drains. Namely, your sewer system requires a rooter service when there are tree roots blocking the sewer line or drain. In the past, there was a rooter machine that was used to address this problem, but nowadays, there are tools and skills that are built under the influence of it.
In other words, you no longer need the rooter machine to solve the problem, but there are cleaning tools that work in a similar manner. Today, the more popular term is Advanced Rooter Service, which refers to drain cleaning techniques that handle tree roots that might block your sewer line.
It is essential that you acknowledge the importance of plumbing rooter service since tree roots can be really stubborn and cause you genuine problems. You should also know that drain & rooter service is not something you can do on your own because it requires a special set of skills. Fortunately, you can call our licensed professionals at Fischer Plumbing for a superior plumbing & rooter service, and they will solve the issue for you quickly.





Call Fischer Plumbing Right Away And Get The Best Plumbing Service At Your Doorstep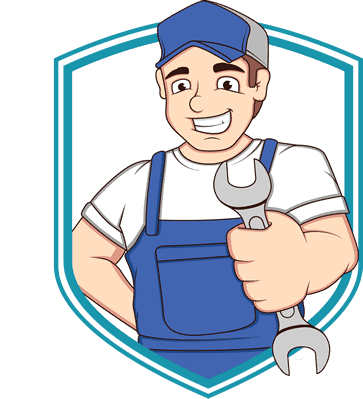 The Basics Of Rooter Service
If this is the first time hearing about this, you probably do not know how the whole process goes on. You don't need to be a plumber to know the basics, since, if you call for this to be performed on your sewer line and drains, it's best to know what to expect.
First, you should understand the structure of the Rooter machine that was used in the past. It was actually composed of several parts, such as a washing machine motor, cable for turning the blades, and roller skate wheels to move the cable that goes through the underground pipes. This kind of appliance was convenient to remove clogs and tree roots that prevent the sewer line from operating properly.
Nonetheless, people needed something simpler and easier to use, and that is why they upgraded this design. Namely, they invented the plumbing snake, which is a flexible auger that unclogs sewer lines and drains. Today, the plumber snake is a convenient tool used by plumbers to get rid of clogs and roots in the sewer system.
However, the plumber snake is not the only thing plumbers use for handling tree roots that block the sewer line. Other practical tools that may help are hydro-jetting and killing chemicals. They are also proven to work in the attempt of getting rid of tree roots.
Another thing you have to understand is that when you call for rooter service, you might get additional repairs. For instance, our professionals also handle corroded and damaged pipes even if you have just scheduled rooter service. This is due to the fact that damaged pipes can lead to leaks and even greater problems with the sewer system.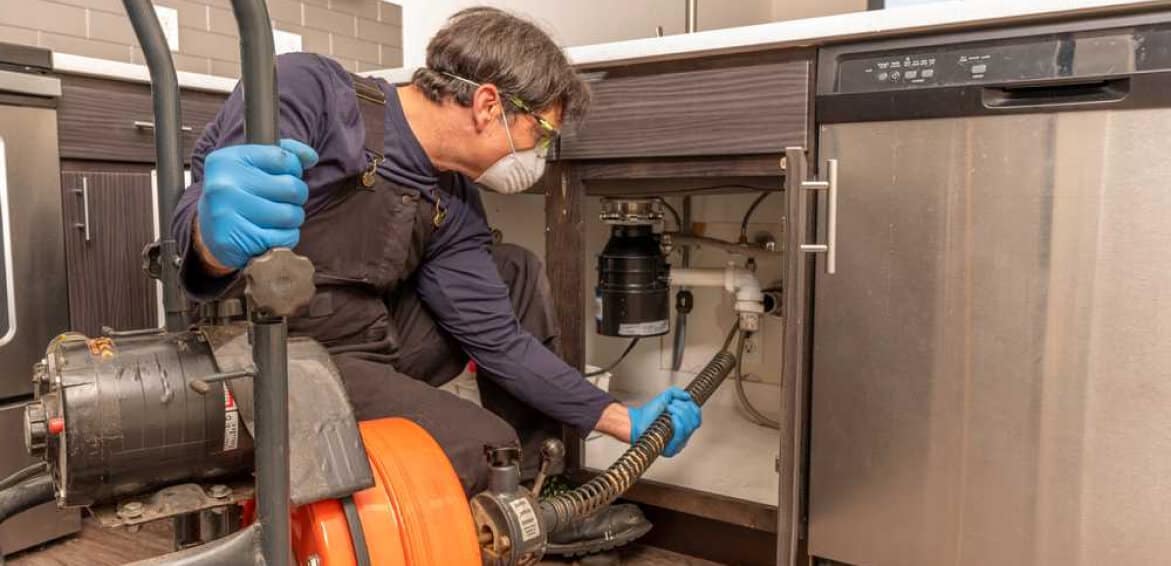 When To Schedule A Rooter Service Appointment?
Rooter assistance is necessary when you are experiencing problems with your drains, especially clogged and slow drains. Professional plumbers are able to detect what is causing these issues, therefore, they can easily address them. It is important to understand that drain problems are common, but they can also be very delicate, so you must deal with them quickly.
Many homeowners decide to handle clogs and slow drains on their own by using chemicals bought at a hardware store. Nonetheless, this is not the recommended way to go because you might end up damaging your skin and not resolving the problem entirely. That is why a scheduled appointment with Fischer Plumbing will be your best option.
Before you call us, you should know what you should ask for. Below, we have included some issues that may occur in your home, which will signalize that you need rooter service:

A buildup of waste and toilet paper in your toilet.

A buildup of hair, grease, soap, and food waste in your sink or bathtub.

Dropped objects and tree lines that might block other drains in your home.

Strange smells and odors coming from the drains.
Bubbling and gurgling noises when the toilet is not used.

These symptoms might not always be so obvious, so you will have to pay close attention. However, if water and waste start backing up into your toilet, this is your sign that you need rapid plumbing rooter service. We offer full rooter aid, so you can call us, and we can take over for you.
How To Find The Best Rooter Service Near Me?
It is not always easy to find a good local plumber to perform this, so you will definitely have to do some research. When trying to find a reliable and affordable rooter service, you should include several factors in your research. That is, you will need a solution that is cheap, but also near you.
However, you have to consider that affordable rooter services are not always the most reliable. You might not need one that offers 24-hour rooter service, but you rather someone who will provide the required support, and tell you the total cost of the services at the beginning. If you live in Seattle, you can get the best service from our licensed plumbers at Fischer Plumbing.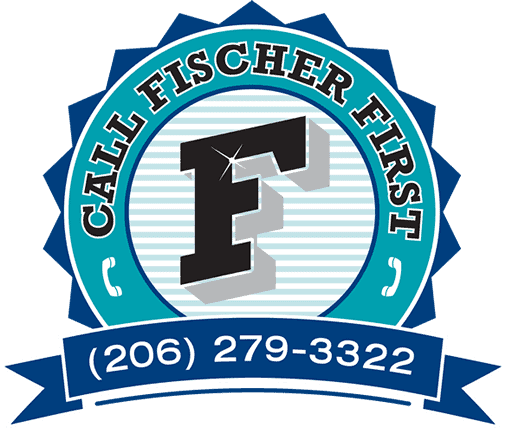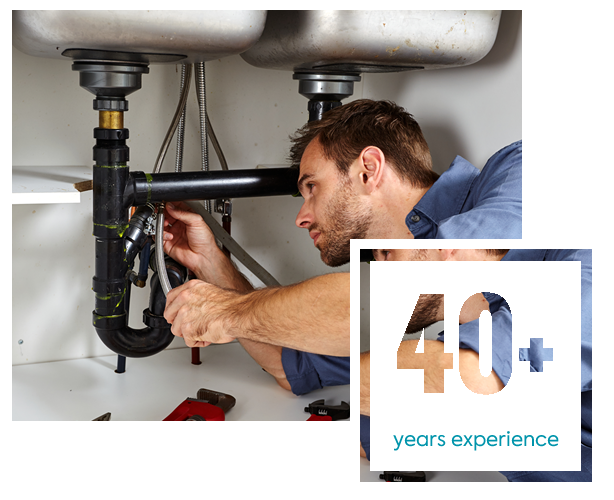 Let Fischer Plumbing Provide You With The Best Rooter Service
Even if you are not sure whether you need it or not, you should not hesitate to contact our support team. You will get in touch with a professional with whom you can discuss your issues and get to a conclusion. We can assure you that you will get the best assistance from our licensed plumbers, and they will provide you with the help you require for your home plumbing system.
Frequently asked questions
The cost depends on the repairs or replacements that must be made. Generally, the cost of rooters is between $160 and $450 if there are common issues in question.
A regular rooter service consists of a close inspection of the sewer drains. During a rooter, the plumber can detect stubborn blockages in the sewer line or major clogs in the drain pipes. Once the issues are detected, repairs or replacements will take place.
On average, plumber costs for unclogging a drain are around $150 and $280. However, if you schedule a rooter service that works more professionally, the costs will be from $200 to $500 since the plumbers use more advanced tools.
It is a term that refers to an advanced method for cleaning drains or repairing drain pipes. It involves more complex techniques for removing any kind of blockages and clogs that may occur in the sewer line.
We do plumbing as far north as Everett and as far South as Renton. We also travel east as far as Woodinville and Issaquah. Please call us if you would like to know about providing plumbing services in your community.
Yes, we love to support non-profits, from Churches to Volleyball Teams, Little League, and our local roadside clean-up crews, we love to help out where we can.
Contact us for all your plumbing needs
If you have a project that needs handling, big or small, call us today at 425-786-0096. Together, we can resolve your situation quickly, effectively and professionaly.
If you have immediate plumbing issues that need to be addressed please call vs. filling out this form. 206-279-3322
Please use this form for non-emergencies. If you have a plumbing emergency, call us right away at any of the numbers listed.