Commercial Plumbing
Services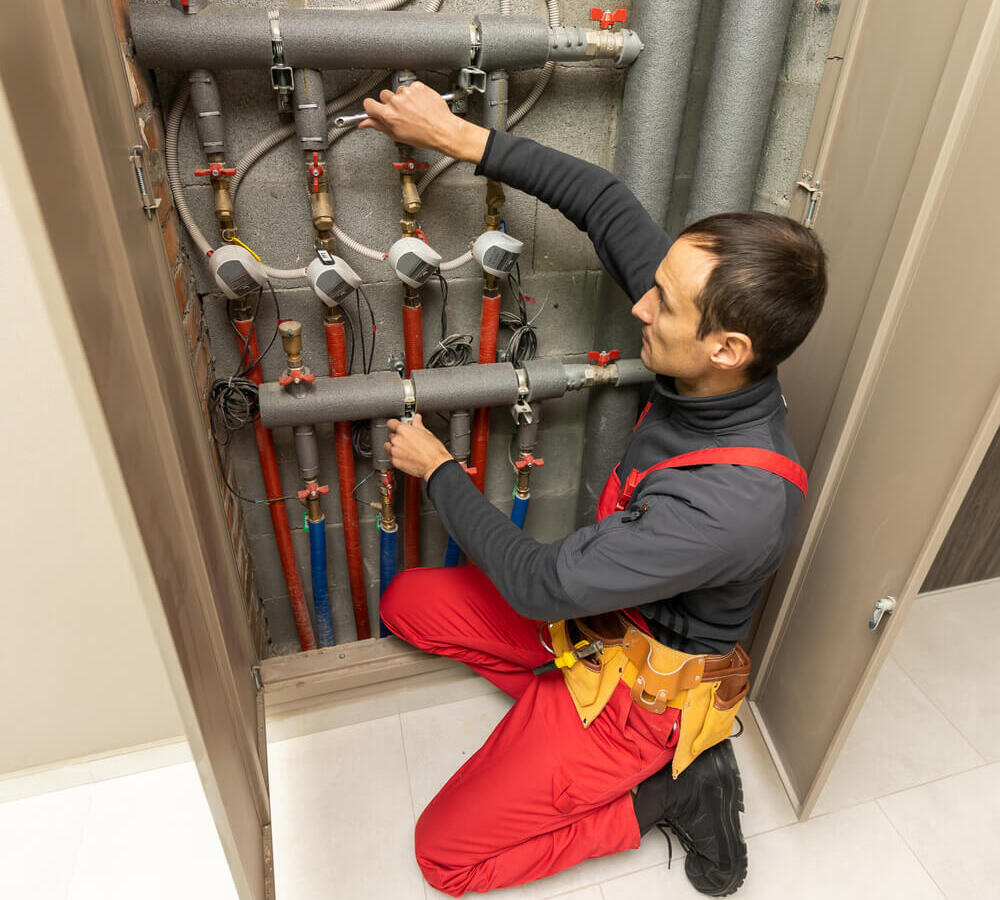 Plumbing is one of those things that runs in the background. It is something that rarely crosses your mind unless something goes wrong. Identifying and fixing commercial plumbing issues isn't as straightforward as residential plumbing.
Not only are these issues complex, but they also need to be fixed as soon as possible to avoid any large-scale disruptions. This article will cover the general aspects of commercial plumbing and why you should have a local plumbing service onboard for timely issue resolution.
Commercial Plumbing Maintenance & Repair
Becoming aware of a plumbing issue in your building and then fixing it is one thing but investing in a good plumbing maintenance service is another. Even the most minor leaks or issues can exaggerate into more significant problems regarding plumbing. Recurring maintenance and repair services can be an added cost.
However, this cost is worth it because it helps the plumbers catch issues early on and make timely repairs to prevent any significant and costly damages in the long run.





Commercial Locations We Serve
Fischer Plumbing operates and offers comprehensive commercial plumbing services, including maintenance and repair, in the greater Seattle area including the suburbs on the Eastside, Northside and the South.
Commercial Plumbing Services Include
So what are the most common commercial, industrial plumbing services you can expect from your local service provider, such as Fischer plumbing? Let's explore these in brief detail:

Sewer Line Repair
It's not just the plumbing for a commercial building that can develop issues. If you and other building users like employees, tenants, or customers have started smelling odors, there is an issue in the sewer line.
Commercial plumbers should be able to use techniques like video inspection to determine the cause and repair it.

Pipe Repair and Replacement
It is common for water and gas pipes to degrade over time and develop cracks or even burst in a commercial property. Replacing and repairing pipes can be costly if the scope of work is extensive. An industrial service can save you that expense by mitigating the issue and making repairs before the damage can become extensive.

Clog Removal
Clogs are more common in commercial buildings than in residential ones. The drainage system is used more often, and the waste that passes through them is much more than in a house.
The debris and waste buildup can clog the drainage system. A professional service will remove these clogs and repair the damages.

Leakage Repair
A small leak can become a big problem in a commercial property. If it is left untreated, it can lead to the development of mold in the pipes, sinks, and faucets. The result? A costly repair. Timely leak repair can prevent massive damage to the entire plumbing system.
Some other services include:
Drain cleaning or water jetting
Ejectors
Sump pumps
Installation of grease traps
Backflow prevention
Storm drainage repair
Commercial Plumbing Services Near Me
You must find a commercial plumbing repair and maintenance service near your building's location. Local services are prompt in responding and have a better understanding and grasp of common plumbing issues in the area.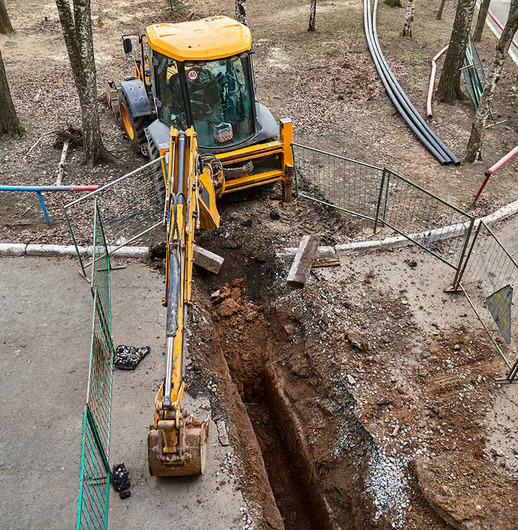 Call Fischer Plumbing Right Away And Get The Best Sewer Line Repair Service At Your Doorstep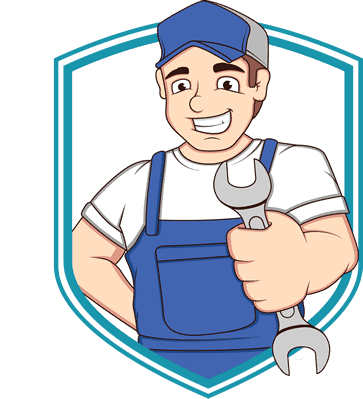 The Benefits of Commercial Plumbing Services
Commercial buildings have much more foot traffic than homes; naturally, the plumbing systems experience more load and require regular maintenance to stay in top shape. Apart from routine maintenance - here are some other benefits of hiring a plumbing service for your building:
Emergency Assistance
Unfortunately, plumbing problems don't happen with an announcement. Sometimes, a drain can become clogged, or a toilet may start leaking without warning, and the repair needs to be done urgently to resume the order of business.A professional service will always have a commercial plumbing specialist available to make emergency repairs.
Professional Tools and Methods
A commercial plumbing specialist is trained and insured and is an expert in their trade. They understand the ins and outs of commercial plumbing systems and have the tools necessary to solve your plumbing problems.
Cost Effective
When you hire an expert to do their job, you don't waste money on temporary fixes that will only cost you more money in the longer run. Some repair costs from a plumbing company may look costlier compared to a cheaper fix, but it will be a long-term solution for your problem.
WHAT TO DO IF YOU THINK YOU HAVE A SEWER PROBLEM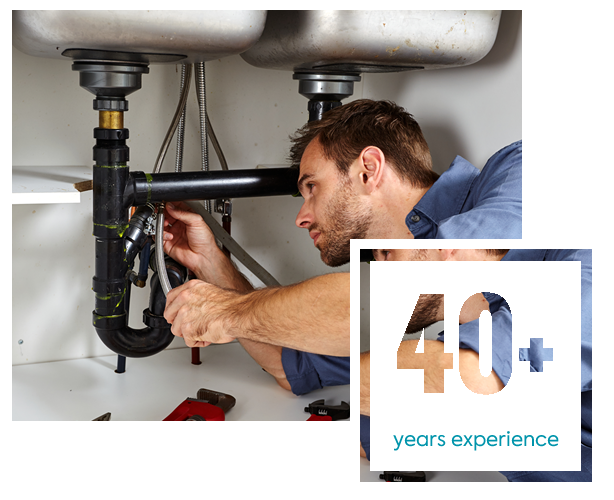 Great Reasons to Choose Fischer Plumbing
Fischer Plumbing has over 40 years of experience in providing swift assistance with repairs, replacements, and maintenance for residential and commercial buildings in the greater Seattle area.
We have trained ,licensed, and insured commercial plumbing experts that are just a call away and have the tools and experience necessary to identify issues early on and make the required repairs and replacements in your plumbing system before the damage becomes extensive and expensive to repair.
Apart from plumbing services, Fischer plumbing also provides comprehensive support for electrical services, heating and AC, and water damage restoration.
Frequently asked questions
A commercial plumber is an expert at installing, repairing, and maintaining plumbing systems at commercial establishments like apartment buildings, schools, offices, malls, hospitals, etc.
Certain factors, including experience, licenses, location, affordability, etc., help you find the best commercial plumber for your needs. Ideally, you need an experienced service with proper licensing near your building.
Industrial and commercial plumbing is the same thing. They both include repairing, installing, and maintaining pipes and systems that connect different building parts to the main water and gas supply.
A commercial plumber works with the plumbing systems in commercial buildings and public spaces such as schools, hospitals, malls, offices, etc. They deal with the installations, repair, and maintenance of these systems.
Office hours are 8 AM to 4 PM, after-hours emergency calls are very limited with current labor shortages, we cannot guarantee the ability to provide after-hours plumbing services. We will do our absolute best to accommodate your needs.
We do plumbing as far north as Everett and as far South as Renton. We also travel east as far as Woodinville and Issaquah. Please call us if you would like to know about providing plumbing services in your community.
Contact us for all your plumbing needs
If you have a project that needs handling, big or small, call us today at 425-786-0096. Together, we can resolve your situation quickly, effectively and professionaly.
If you have immediate plumbing issues that need to be addressed please call vs. filling out this form. 206-279-3322
Please use this form for non-emergencies. If you have a plumbing emergency, call us right away at any of the numbers listed.