Benefits of a Bathroom Remodeling Project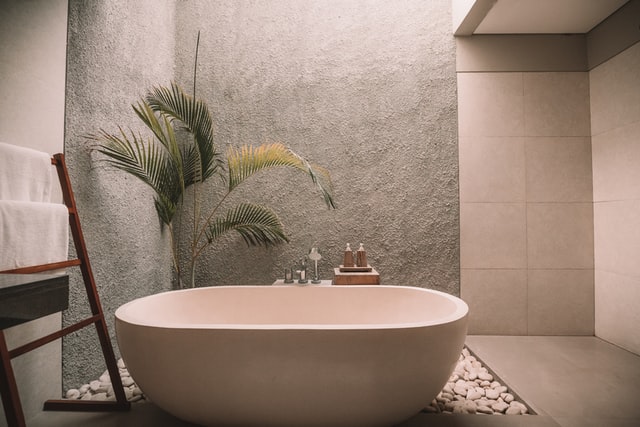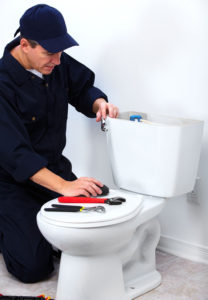 Your bathroom is the homeowner's object of both substance and style. It needs to be beautiful enough to maintain a pleasant bathroom experience but useful enough to justify a complete overhaul or splurge on design. It is one of the most frequented places in the house apart from the living room and bedroom. Are you considering taking a bathroom remodeling project to improve your existing bathroom's conditions? It is quite a challenge but here are some benefits in store for you when you undertake this type of project.
You can fit your bathroom needs like a glove. A bathroom remodeling project is a chance for you to start over with setting up your bathroom. It's a fresh start that will allow you to reassess your former bathroom and see which changes you want to introduce are needs and wants, and how to incorporate both without slashing too much in your budget. If the project will cost more than what you have on hand, you can do well to stage the remodeling in phases and allot your budget accordingly.
Your bathroom remodeling project costs less than a full-blown professional customization service. There will definitely be cost savings for you if you remodel your bathroom and turn it into your own do-it-yourself (DIY) project. You have more control over raw materials' cost and the manual labor that you put on it will offset the professional payments that you will have to shell out if you hire someone to do your entire redesign and remodeling for you.
You can design for you and your family's unique needs for accessibility. Here are some examples of specialized accessibility requirements that you can undertake with the help of a bathroom remodeling project – grab
bars and power lift for assisting bathroom users with weak joints, doorways that amply fit wheelchairs, lower sinks with motion sensors for the ease and comfort of children and elderly users, and additional sanitation features that can be of the highest benefit to people with weak immune systems.


You can double this DIY bathroom remodeling project as a bonding activity. This is a massive undertaking and it is much more special if other members in your family are able to participate in their own way with the design, user assessment, and implementation of the actual grunt work required to make it happen. This can double as a bonding activity for you and your family.
You can adapt your bathroom inspirations to your DIY project. Do you find a movie-like freestanding bathtub more attuned to your style inspirations compared to the alcove and wall-attached common bathtub that you have at home? With a bathroom remodeling project, you can adapt these inspirations you found in movies, websites, and other resources and finally make that bathroom dreams a reality. Some good resources for helping you visualize your dream bathroom include magazine articles on bathrooms and interiors, as well as Pinterest boards of other people who have remodeled their bathrooms successfully.
You are more involved with the included elements to your preferred bathroom design. Everything about bathtubs, showers, sinks, toilets, bidets, cabinets, lighting, walls, ceilings, heating, ventilation and flooring options can now be decided on with more scrutiny. You gain more control on what's in your bathroom and how to maintain them. You no longer have to worry about not knowing what one element is made of and be surprised that it will break down suddenly. With your full involvement, you have a more accurate estimate of how long things will last and how you can best maintain these elements in top form.
You can remove and demolish worn-out and unpleasant elements. The most popular benefit is that yo
ur bathroom will be as good as new after a successful bathroom remodeling project. Here are some things that you can finally get rid of during a bathroom remodeling project: corroded nuts and bolts in your toilet bowl and its plumbing fixtures, faulty sink plumbing, malfunctioning shower handles and spouts, ugly shower stalls, and shower bases and flooring that are dying to have some intervention for a long time.
You can generously introduce accessories and upgrades. Maybe you are more into the technological advancements and want to try out the jetted bathtub with water massagers. This is now your chance to turn your old bathroom into a smarter bathroom that has all the cool features you will not otherwise have if you did not do your bathroom remodeling project.
The success of your bathroom remodeling project is hinged on a lot of factors. The most important thing is that you are very determined and you begin with the end in mind so that you will not be sidetracked by extras that you do not really need during your project construction.
Despite your drive and your DIY instinct, there may still be some aspects of your project that you are not comfortable doing on your own. In these cases, professional assistance may be necessary.
We are a full-service plumbing company that does all home service plumbing and sewer repairs.
This can be anything from drain cleaning, toilets, or sink replacement to rootering drains and repairing sewer lines. When it comes to plumbing, we do it all, just call us at (206)-279-3322
We care about your health and continue to serve our customers safely through the CDC COVID-19 protocols.
Office hours are 8 AM to 4 PM, after-hours emergency calls are very limited with current labor shortages, we cannot guarantee the ability to provide after-hours plumbing services. We will do our absolute best to accommodate your needs.
We are an hourly shop and charge time and material for most of our plumbing services. This is a more cost-effective process for our customers and most other plumbing companies charge overinflated prices and they have much higher profits as a result.
We do plumbing as far north as Everett and as far South as Renton. We also travel east as far as Woodinville and Issaquah. Please call us if you would like to know about providing plumbing services in your community.
Yes, we love to support non-profits, from Churches to Volleyball Teams, Little League, and our local roadside clean-up crews, we love to help out where we can.