Plumbing Emergency Tips From Fischer Plumbing – Part 1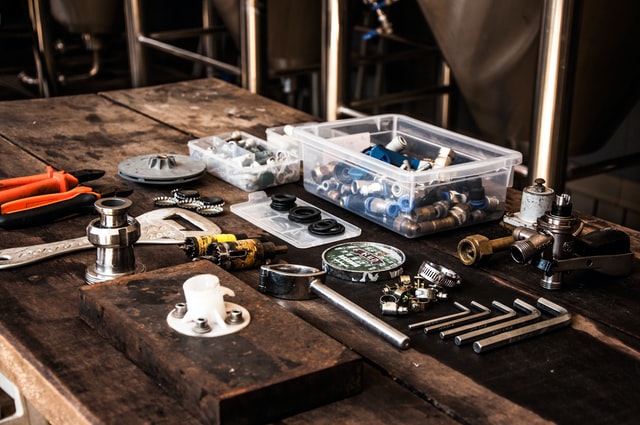 Your biggest asset, your home, is also a big responsibility. Keeping it in good condition takes time and effort.
What happens when an emergency pops up? Are you prepared?
This is the first of a four part series about plumbing emergency tips that are handy to know and practice - to avoid excessive damage, like water damage from a broken pipe, a leaky faucet - or worse.
Ready? Here is our first tip.
The Burst Pipe
No need to panic. Pipes usually burst in cold weather, so prepare in the fall to prep your pipes by buying pipe insulation for ones that are exposed to the elements.
First, before attempting to repair any pipes - turn off your water supply!
Second, if you have lead pipes (we hope not) don't even think about doing the work yourself - immediately call a professional plumber - they should be replaced with copper or PVC, or CPVC.
A pinhole (very small) puncture in the pipe can easily be repaired by getting some duct tape or electrical tape and wrapping it well.
A hairline crack, which is usually about an inch long, can be fixed with either a pipe clamp or a coat of sealant applied directly to the crack.  Be sure to let the sealant dry completely before turning your water back on.
If you have larger breaks, cracks, or holes in your pipe, try a patch kit first. Follow all the directions, including sanding the area around the break and make sure you wear rubber gloves.  Wrap it as tightly as possible and then press the patch down by hand to ensure a proper bond. Let the patch dry.
For larger cracks that may involve using a propane blow torch or a pipe cutter, we highly recommend calling in a professional plumber. Copper piping requires a blow torch and skills that are usually beyond that of the DIY handyman. A licensed plumber is your best bet.
PVC and CPVC piping requires cutting and using strong cement to repair effectively. Although it is possible to do these repairs yourself, keep in mind the cementing process is permanent; very hard to pull the pipe apart if you make a mistake.
Burst pipes can happen anytime. Be prepared for the small ones you can probably repair yourself and reach out to us for larger projects. We don't want your home to be flooded or experience water damage - ever!
Stay tuned for our next emergency tip - leaky faucets.
We are a full-service plumbing company that does all home service plumbing and sewer repairs.
This can be anything from drain cleaning, toilets, or sink replacement to rootering drains and repairing sewer lines. When it comes to plumbing, we do it all, just call us at (206)-279-3322
We care about your health and continue to serve our customers safely through the CDC COVID-19 protocols.
Office hours are 8 AM to 4 PM, after-hours emergency calls are very limited with current labor shortages, we cannot guarantee the ability to provide after-hours plumbing services. We will do our absolute best to accommodate your needs.
We are an hourly shop and charge time and material for most of our plumbing services. This is a more cost-effective process for our customers and most other plumbing companies charge overinflated prices and they have much higher profits as a result.
We do plumbing as far north as Everett and as far South as Renton. We also travel east as far as Woodinville and Issaquah. Please call us if you would like to know about providing plumbing services in your community.
Yes, we love to support non-profits, from Churches to Volleyball Teams, Little League, and our local roadside clean-up crews, we love to help out where we can.