2021 Bathroom Remodel Trends That Will Be Huge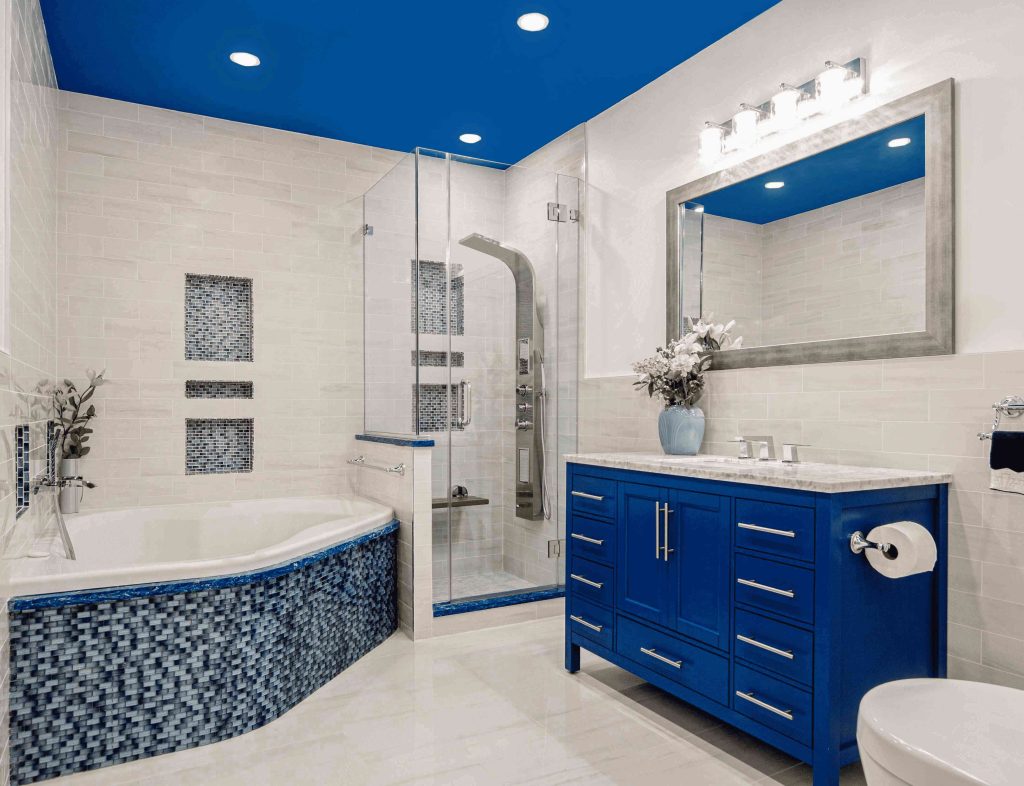 As hygiene continues to be top of mind, in 2021 Bathroom Remodel Trends are rising too. We as a bath-loving civilization surely have gone a long way from strictly functional ancient latrines and pits. These days, bathrooms reflect the personality and creativity of the owner apart from being a functional go-to for prepping and calls of nature. Certainly, in your current bathroom remodeling DIY project, you want to know which are the hottest 2021 bathroom remodel trends.
Lates 2021 Bathroom Remodeling Trends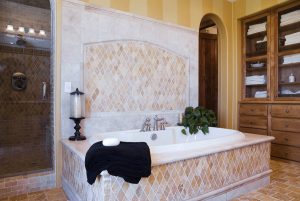 Choose Pink, Peach, Coral, and Minimalistic White. Pantone is still all the rage but touches of pink, peach, and coral shades against the backdrop of contemporary Zen whiteness is the trendy way to go for this year's bathroom remodel trends. You can dare yourself to take on brighter hues depending on the overall view. Just make sure you don't over stuff your bathroom along with the art pieces and eclectic tiles or wallpapers that you are planning to use.
Jacuzzis are Out, Double Shower Options are in! Shower seats, too! More and more people are now turning to the latest in the shower bathroom remodel trends. Their shower handles paired up with the larger oversized shower permanently mounted on the ceiling of your bathroom. Jacuzzis are a bit old school and these double showers are now gaining traction for the year.
Customized Vanity and Mirror, Mirror Round on the Wall. Round mirrors are making a comeback as there is a current slant on bathroom remodel trends to provide a suitable focal point in the bathroom. Depending on the material surrounding your round mirror, it will give your bathroom a vintage feel despite the modern spin.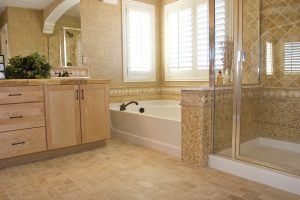 Art Pieces, Ambience, and Tile Styling is a Thing. This is a new development as far as recent bathroom remodel trends are concerned. You can now enjoy a piece of artwork on the wall while brushing your teeth. If you are to capitalize on creating a calming ambience that employs artistic flair. The main objective to maintain a spa-like appearance. The bathroom is now more than just a place for you to take a bath, brush your teeth, and respond to calls of nature. It can now even be your new artsy hangout place.
Get a Hold of Timber and Metal-inspired Themes. Gold and wood may not exactly be the first thing you have in mind for your bathroom, but it's the trend this year! Bathroom remodel trends predict that this mixture of wood and metal renders a warm and industrial vibe to your bathroom. Some examples that you can adapt are golden-lined tiles and metallic details on surfaces. Black metal faucet fixtures or the bling-like Brizo Litze golden faucets. Match your shiny new faucet fixtures with an earthy wooden basin.
Channeling Nature for the Call of Nature. The sustainable and environmentally friendly design seems to be having its renaissance period on bathroom remodel trends this year. Here is how you can use this nature-inspired vibe for your own bathroom: carved stones on sinks, leaves and potted plants for your décor, Antolini stone flooring, and many others. You can opt for a tiny garden of potted plants too, if you have the space.
Go Trendy with Smart Toilet Tech Gizmos. A 2016 bathroom remodel trends list is incomplete without technological advancements. Bidets are becoming more common, but emerging in the tech industry are self-washing toilet seat technology. Most of these new developments are unobtrusive and can match various bathroom themes.
Also Check: Benefits of Bathroom Remodeling in 2021
Follow The Latest 2021 Bathroom Remodel Trends
Like with other bathroom remodeling projects, do take all these bathrooms to remodel trends with some caution. In time, you may find that your most pressing bathroom needs and personal style. And keep in mind that you must still be able to override the hype for a certain color, fixture, or surface that is trending or hot for this year.
We are a full-service plumbing company that does all home service plumbing and sewer repairs.
This can be anything from drain cleaning, toilets, or sink replacement to rootering drains and repairing sewer lines. When it comes to plumbing, we do it all, just call us at (206)-279-3322
We care about your health and continue to serve our customers safely through the CDC COVID-19 protocols.
Office hours are 8 AM to 4 PM, after-hours emergency calls are very limited with current labor shortages, we cannot guarantee the ability to provide after-hours plumbing services. We will do our absolute best to accommodate your needs.
We are an hourly shop and charge time and material for most of our plumbing services. This is a more cost-effective process for our customers and most other plumbing companies charge overinflated prices and they have much higher profits as a result.
We do plumbing as far north as Everett and as far South as Renton. We also travel east as far as Woodinville and Issaquah. Please call us if you would like to know about providing plumbing services in your community.
Yes, we love to support non-profits, from Churches to Volleyball Teams, Little League, and our local roadside clean-up crews, we love to help out where we can.